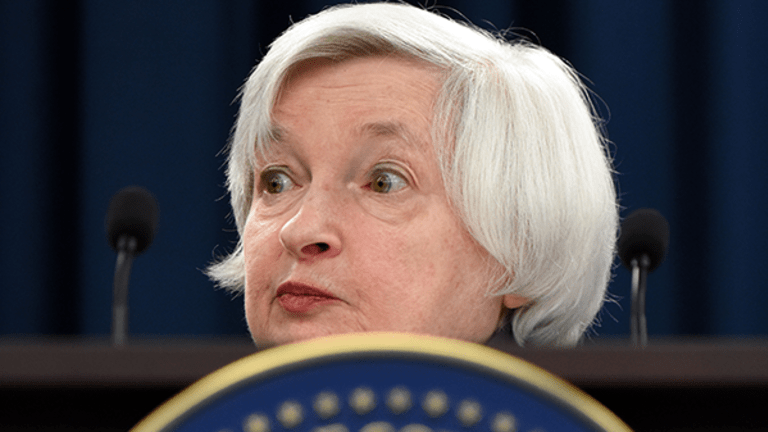 Yield on 10-Year Treasuries Reaches Three-Month High on Fed Announcement
Rates will stay unchanged but the Fed's balance sheet will be trimmed starting next month.
Yield on the benchmark 10-year Treasury note reached its highest level in more than three months at 2.274% Wednesday, Sept. 20, after the Federal Reserve announced plans to keep interest rates unchanged but begin unwinding its $4.5 trillion balance sheet in October.
Earlier Wednesday before the Fed's decision was announced, the yield on the 10-year Treasury note hovered around 2.24%. At Tuesday's market close, the yield was also about 2.24%.
The Fed's Open Market Committee announced Wednesday that rates would remain unchanged between 1% and 1.25%. They also announced plans to begin unwinding the Fed's balance sheet next month, which is a process that could achieve similar results to a rate increase.
In the minutes released Wednesday from the FOMC's two-day meeting, 12 out of 16 Fed governors said they expect a third rate hike sometime this year. Fed funds futures are currently pricing in a nearly 61% chance of a 25-basis-point increase at the December meeting, putting the federal funds rate at 1.25% to 1.5%.
More of What's Trending on TheStreet: