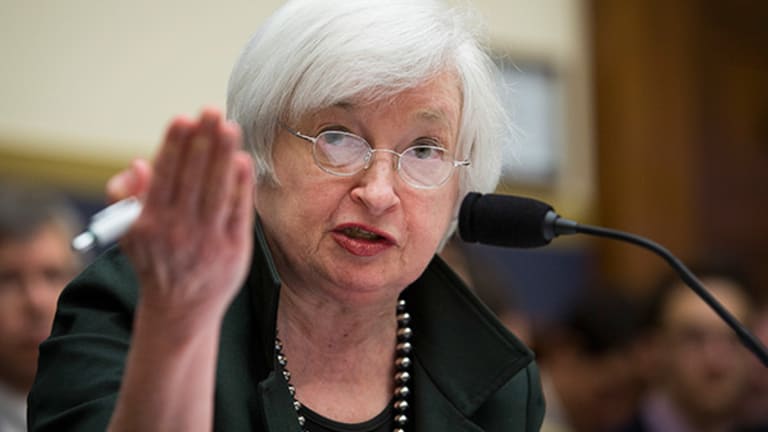 With Fed Interest Rate Hike, Banking Consumers Will Demand Higher Savings Account Rates
Bank rates could soon be going up -- but it's not soon enough for the U.S. 'overbanked.'
Updated from Dec. 15.
You may have heard about the so-called "underbanked," the growing number of Americans who go without banks and credit cards, and often turn to high-interest payday loans to grab some much needed cash.
What you may not have heard about is the opposite end of the consumer banking spectrum -- a demographic that has cash, uses banks, and wants more, rather less, from their financial institutions.
Call them the "overbanked," as many financial industry professionals are starting to do. Expect that segment of the consumer class to grow even more demanding now that the Federal Reserve has finally raised interest rates.
"There is an emerging group of banking clients -- we call them 'overbanked' -- who are going to start aggressively moving their money around when rates go up," says Brian Buckingham, vice president of U.S. deposits at Nomis Solutions, a banking services software company.
Buckingham defines the typical overbanked client as someone with more than four bank accounts at any given time. "They tend to congregate in large metropolitan areas," he says. (An A.T. Kearney survey estimates that 75% of bank customers in the large metropolitan markets have accounts with at least four financial institutions.)
The overbanked are wealthy, financially-literate and tech-savvy, Buckingham adds. "They are supported by new technologies that allow them to move money from one account to another, which is quick, easy and pain-free in 2015 because of ACH transfers and mobile banking," Buckingham states. "For the 'overbanked,' shopping for the best rates are what matters most."
The numbers bear that out.
Other Rising Rates Stories
According to a brand new survey of over 7,000 active banking consumers, 51% of bank depositors view high interest rates of highest importance when it comes to their personal financial priorities.
"As consumers look to savings accounts and stashing their cash," said Alex Matjanec, co-founder of MyBankTracker, "the mindset shifts dramatically when we look at savings accounts to bank health and the safety of their money."
Financial viability also matters greatly to highly active banking customers. MyBankTracker notes the bulk of savings depositors (63%) look first at bank health and high rates in choosing a bank.
The Fed's new interest rate hike will likely impact banks' savings, checking and certificate of deposit accounts at many financial institutions, boosting rates eventually.
The overbanked look ready to strike, too. That's because most bank savers are starving for higher rates.
"Consumers do value high rates of returns from their financial institutions, but since 2008, banks have been unable to accommodate that," says Andy Curry, a financial expert. Curry says that while active bank users may place a big priority on stronger account rates of return, other factors will always apply.
"Consumers also value banks not charging ridiculous fees for checking accounts," he adds. "Consumers don't want to be expensed to death. That, and good old-fashioned customer service are also must-haves for banking consumers these days."
That's likely true. But if the overbanked can add higher account returns to the mix, 2016 may be a better year for energetic banking consumers -- after years of account rate neglect.