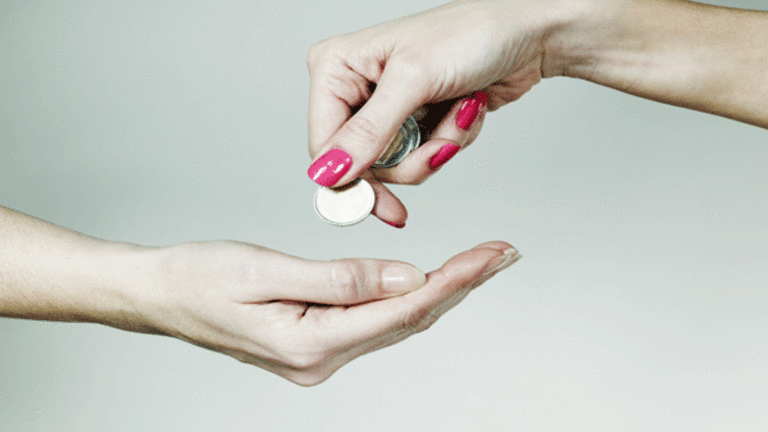 U.S. Workers Overpaid, Entitled: CEOs
In order to compete, U.S. worker need to make less.
NEW YORK (TheStreet) -- The U.S. manufacturing sector needs to get realistic about wages in order to compete effectively in the globalized world, Steven Rattner, former counselor to the Secretary of Treasury, said at the Buttonwood Gathering conference organized by The Economist on Thursday.
"We need to be realistic about where we can be competitive and not try and turn the clock to some golden age," Rattner said at a panel discussion on unemployment and its consequences.
Popularly known as the car czar for his involvement in restructuring the auto industry, Rattner said that the U.S. should take a lesson from Germany on how to remain competitive in manufacturing.
Germany has kept real wages down for the last several years. Not the most ideal of situations, said Rattner, but necessary in the context of a global world.
Keeping wages low was the key to stay competitive. "We have raised manufacturing productivity. The companies in Detroit are very productive. But if other countries are equally productive, you have to bring your wages down," said Rattner.
Analyzing the widening income inequality in the country, other panelists at the conference said that the last few decades have rewarded workers with college degrees and that investments need to be made in education to improve the skills of the workforce.
James Owens, former chairman and CEO at
Caterpillar
(CAT) - Get Report
, said that there were openings requiring just high school knowledge of math and science but that they were not being filled because no one wanted those jobs. "We need an immigrant rather than entitlement mentality in this country," said Owens.
Owens also said that companies needed to invest in training their workforce and called for a greater integration of labor and management. He cited the example of Caterpillar, which spends $100 million a year in training their workforce.
"Integrated teams win," Owens said. "A large number of people come in at low level jobs and work their way up multiple jobs and move into the management and make a lot of money. We can't pay you more for the same thing without productivity gains but we will give you an opportunity to learn and grow."
The panel called for greater infrastructure-led investments, a change in the corporate tax system that will encourage corporates to bring money parked overseas back to the U.S. and creation of policies that reward young people who go to college.
-- Written by Shanthi Bharatwaj in New York
Disclosure: TheStreet's editorial policy prohibits staff editors and reporters from holding positions in any individual stocks.