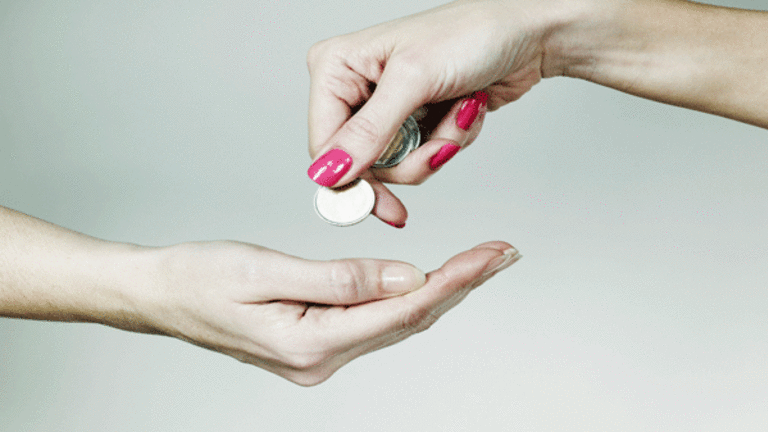 U.S. Stocks Off to a Lower Start
Stocks on Wall Street open Tuesday with losses as financial firms alter their business practices to accommodate strains on the consumer and credit markets.
Updated from 9:14 a.m. EST
Stocks on Wall Street dropped at the open Tuesday, as financial firms were working to accommodate strains on both the consumer and the credit markets.
The
Dow Jones Industrial Average
lost 153 points to 8717, and the
S&P 500
edged down 16 points to 903. The
Nasdaq
gave back 26 points to 1590.
Ahead of Tuesday's trading, financial firms were adjusting their businesses to account for the credit crunch and economic slowdown.
Citigroup
(C) - Get Report
announced that it would alter terms for mortgages to avoid foreclosure proceedings on as much as $20 billion in at-risk mortgages. Last Friday,
JPMorgan Chase
(JPM) - Get Report
announced a similar mortgage-refinance program, covering $110 billion in loans.
Meanwhile, credit card company
American Express
(AXP) - Get Report
got the go-ahead from the
Federal Reserve
to turn itself into a bank holding company. Such a move would allow American Express to build a deposit base and secure Fed funding.
Goldman Sachs
(GS) - Get Report
and
Morgan Stanley
(MS) - Get Report
had earlier this year successfully petitioned the Fed for bank holding company status.
Bloomberg
also reported that government-controlled mortgage companies
Fannie Mae
(FNM)
and
Freddie Mac
(FRE)
were planning similar mortgage-restructuring initiatives.
Separately, the
Los Angeles Times
reported that
had been encouraging its clients to bet against California bonds even as it was collecting fees to help California sell the same bonds.
Traders were also checking the automotive sector's vital signs. On Monday,
President-elect Obama
met with President Bush and suggested that the government offer assistance to the ailing industry. Obama's petition followed a request by House Speaker Nancy Pelosi and Senate Majority Leader Harry Reid to expand the $700 billion
to include automakers.
General Motors
(GM) - Get Report
has lately shown signs that it needs assistance. Late Monday, the carmaker said it would lay off 1,900 factory workers. The announcement followed GM's report of a $2.5 billion quarterly loss on Friday and a Deutsche Bank analyst report targeting GM's stock value at $0.
In the energy patch,
Chesapeake Energy
(CHK) - Get Report
and
StatoilHydro
(STO)
announced a joint venture to seek additional natural gas resources.
As for earnings, following Monday's close, coffee purveyor
Starbucks
(SBUX) - Get Report
reported a decline in profit and fell short of analysts' estimates. The company also said it would not provide earnings guidance for the upcoming year.
Homebuilder
Toll Brothers
(TOL) - Get Report
announced that its building revenue suffered a 41% decline for the latest quarter.
Telecom firm
Vodafone
(VOD) - Get Report
, meanwhile, announced falling profit for the first half of its fiscal year and reduced revenue guidance.
Shifting to commodities, crude oil was losing $1.89 to $60.52 a barrel. Gold was dropping $11.70 to $734.80 an ounce.
The U.S. bond market is closed Tuesday for Veterans Day. The dollar was rising vs. its major foreign competitors.
Credit markets were continuing to thaw. Three-month dollar Libor, a measure of the rate banks charge one another for large loans, was down 6 basis points at 2.18%. Overnight Libor was set at 0.35%.
Abroad, European exchanges, including the FTSE in London and the DAX in Frankfurt, were mostly edging downward. In Asia, Japan's Nikkei and Hong Kong's Hang Seng both closed with losses.