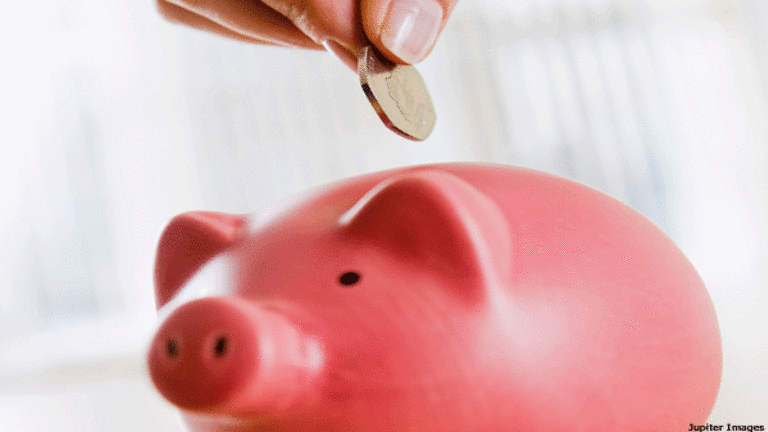 U.S. Stock Futures Point to Lower Open
Stocks in the U.S. look set to open lower Wednesday despite the Federal Reserve's bailout of insurer American International Group.
Updated from 7:21 a.m. EDT
Premarket futures were forecasting a lower open for U.S. stocks Wednesday, after the
Federal Reserve
agreed to back and take over insurance giant
AIG
(AIG)
.
Futures for the
were down 21.9 points at 1194.3 and were 20.5 points below fair value.
Nasdaq
futures were lower by 24 points at 1709 and were 24.7 points short of fair value.
On Tuesday, the major indices ended a volatile day with strong gains. A reported decision by the Federal Reserve to provide a loan package to AIG accompanied stocks' late move to the upside. During earlier trading that day, government officials had said they wouldn't provide a bailout package for the company.
After trading closed Tuesday, the
reversed its earlier decision and agreed to offer AIG an $85 billion bridge loan to bail out the company. In exchange, the government will essentially get a 79.9% equity position in AIG and will charge a hefty interest rate.
Treasury Secretary Henry Paulson also stipulated that AIG CEO Robert Willumstad resign. Edward Liddy, former CEO of
Allstate
(ALL)
, will replace Willumstad.
Earlier in the week, brokerage
Lehman Brothers
undefined
filed for bankruptcy and
Bank of America
(BAC)
staged a last-minute acquisition of
Merrill Lynch
(MER)
. Fearing AIG may be next, investors sold the stock down 60% on Monday, then dropped it another 21% on Tuesday.
Late Tuesday, investment bank
Morgan Stanley
(MS)
that declined 7.7% year over year but beat expectations. Morgan Stanley had been facing pressure as other financial firms buckled.
Elsewhere, British bank
Barclays
(BCS)
announced it would buy Lehman's North American businesses.
In the technology sector, memory-chip maker
SanDisk
(SNDK)
rebuffed a $5.8 billion buyout bid by
Samsung Electronics
, saying Samsung has undervalued its business.
As for commodities, crude oil was adding $3.31 to $94.46 a barrel, and gold gained $6.80 to $787.30 an ounce.
In terms of economic data, the Census Bureau reported that building permits in the U.S. fell 6.2% to an annual rate of 895,000 -- a 17-year low -- in August. Economists were expecting a more modest decline to a rate of 925,000. Housing starts also dropped to 895,000, shy of analysts' forecasts for 950,000 new homes. The Energy Information Administration also is expected to release its weekly read on crude-oil inventory levels.
Longer-term U.S. Treasuries were mixed. The 10-year was even in price to yield 3.44%, and the 30-year was gaining 24/32, yielding 4.05%. The dollar was falling vs. the euro, yen and pound.
Overseas, European exchanges were gaining traction, as the FTSE in London and Dax in Frankfurt logged modest gains. The Nikkei in Japan closed higher, while Hong Kong's Hang Seng finished with losses.