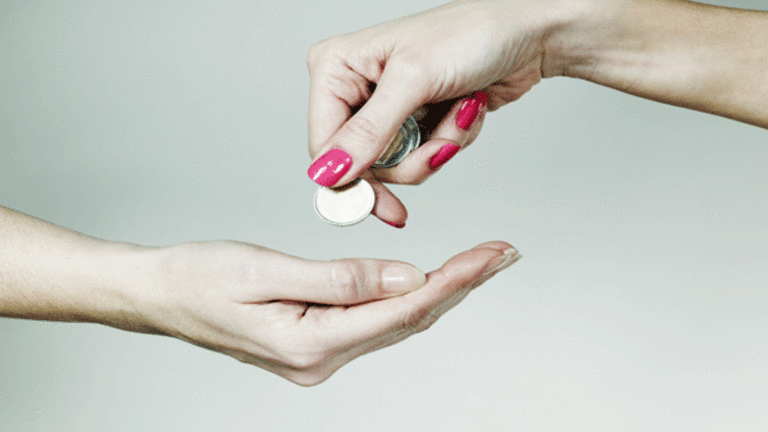 Publish date:
S&P Downgrades U.S. Debt Rating to AA+
Standard & Poor's lowers its triple-A rating on U.S. debt after a challenge from the White House.
Standard & Poor's lowers its triple-A rating on U.S. debt after a challenge from the White House.
Story updated with reaction from Envision Capital
BOSTON (
) -- In a historic decision,
Standard & Poor's
has downgraded the credit rating of the United States, blaming a shortfall on the debt plan approved by Congress earlier this week.
The ratings agency lowered its long-term sovereign credit rating on the U.S. to AA+ from AAA and affirmed the A-1+ short-term rating, marking the first time the country's rating has ever been downgraded.
In the release, S&P said the downgrade "reflects our opinion that the fiscal consolidation plan that Congress and the Administration recently agreed to falls short of what, in our view, would be necessary to stabilize the government's medium-term debt dynamics."
"More broadly, the downgrade reflects our view that the effectiveness, stability, and predictability of American policymaking and political institutions have weakened at a time of ongoing fiscal and economic challenges to a degree more than we envisioned when we assigned a negative outlook to the rating on April 18, 2011," S&P added.
The debt plan approved by Congress earlier this week calls for up to $2.4 trillion in savings over the next 10 years. S&P had previously warned the U.S. would need a plan that would lead to $4 trillion in savings.
S&P, which is a segment of
McGraw-Hill
(MHP)
said the outlook on the long-term rating is negative, and the rating could suffer another downgrade within the next two years "if we see that less reduction in spending than agreed to, higher interest rates, or new fiscal pressures during the period result in a higher general government debt trajectory than we currently assume in our base case."
In April, S&P adopted a negative outlook on U.S. debt and, in July, raised the specter of an actual downgrade by putting the U.S. on credit watch with negative implications. Earlier this week, both
Moody's
(MCO) - Get Report
and Fitch Ratings took a softer stance by backing the triple-A rating of the U.S.
The downgrade is not without controversy. Numerous media reports earlier Friday said U.S. officials found "serious mistakes" in S&P's analysis. "S&P has acknowledged its numbers are wrong, it's unclear what they're going to do," one official told
ABC News
. Several reports put the mistake, supposedly related to future deficit projections, at roughly $2 trillion.
Market observers have debated the severity of a downgrade from any credit ratings agency throughout the congressional debate over the debt ceiling. Professional investors have warned that pension funds with mandates of triple-A rated holdings will be forced to sell government issues, which could trigger a surge in yields as prices plummet.
"The fact that the news came out this late on a Friday evening is unusual, to say the least," says Matthew Rubin, director of investment strategy with
Neuberger Berman
. "We could wake up on Monday morning and see the futures down precipitously, but I want to believe some of this was priced into the market."
The U.S. now has a lower credit rating than Germany, the U.K. and Canada, among others. What impact that will have on U.S. investors when markets reopen on Monday remains to be seen, especially considering the
S&P 500
dropped 7% this week.
"It has a definite effect," Rubin says. "The market is being driven by fear and not fundamentals, so I think will definitely have an impact there. We're rated beneath Canada now. That will definitely have a detrimental effect on the American psyche, which is what investors don't need right now."
Marilyn Cohen, president of Envision Capital Management, says the market may have priced a downgrade in already and that the bond market will greet the downgrade news with a yawn.
"We're the deepest and the largest bond market around," she says. "Investors feel we're money-good, there's no question about that. As long as you have the illusion that you're money-good while you're borrowing 40 cents on the dollar, nothing will change."
Jeffrey Sica, president and chief investment officer of Morristown, N.J.-based Sica Wealth Management, said earlier this week that S&P had to make good on its threat to downgrade U.S. debt or lose credibility forever.
Sica said that S&P would be forced to act because congressional leaders offered no plan to deal with permanent changes to entitlement programs that could lead to severe deficit problems in the future.
"S&P can't embrace quick-fix solutions. Any potential solution would avoid default, but they need to justify the coveted triple-A rating," Sica said on Aug. 2. "If you have any debt and you simply pay interest with no reduction in principle, you do not warrant a triple-A rating. That rating belongs to surplus-oriented entities."
-- Written by Robert Holmes in Boston
.
>To contact the writer of this article, click here:
Robert Holmes
.
Disclosure: TheStreet's editorial policy prohibits staff editors, reporters and analysts from holding positions in any individual stocks.