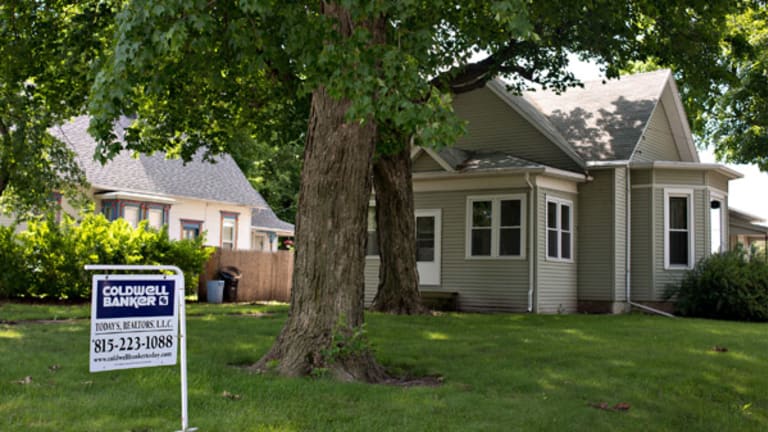 U.S. Home Values Gained Nearly $2 Trillion in 2013
According to a Zillow analysis, U.S. home values have recovered about 44% of the value lost since 2007.
NEW YORK (TheStreet) -- U.S. homes are expected to have gained $1.9 trillion in value through 2013, the largest since 2005, according to an analysis by Zillow.
The overall value of all homes in the U.S. at the end of 2013 is expected to be $25.7 trillion, up about 8% from the end of 2012.
This is the second annual gain in a row. The housing market plunged between 2007 and 2011, losing $6.3 trillion in value.
Since the market bottom in 2012, it has gained $2.8 trillion. That is just 44% of the value lost during the bust.
"We expect these gains to continue into next year, though at a slower pace," said Zillow chief economist Stan Humphries. "The housing market is transitioning away from the robust bounce off the bottom we've been seeing, toward a more sustainable, healthier market. This will result in annual appreciation closer to historic norms of between 3 percent and 5 percent."
The most expensive cities predictably gained the most in value and contributed to the overall rise. Los Angeles gained $323 billion, followed by San Francisco ($159.2 billion) and New York ($123.1 billion).
Rising home prices have also helped free so-called underwater borrowers -- those who owe more than their mortgages are worth. A record 1.4 million borrowers were released from negative equity in the third quarter, according to Zillow.
-- Written by Shanthi Bharatwaj in New York.
Disclosure: TheStreet's editorial policy prohibits staff editors and reporters from holding positions in any individual stocks.