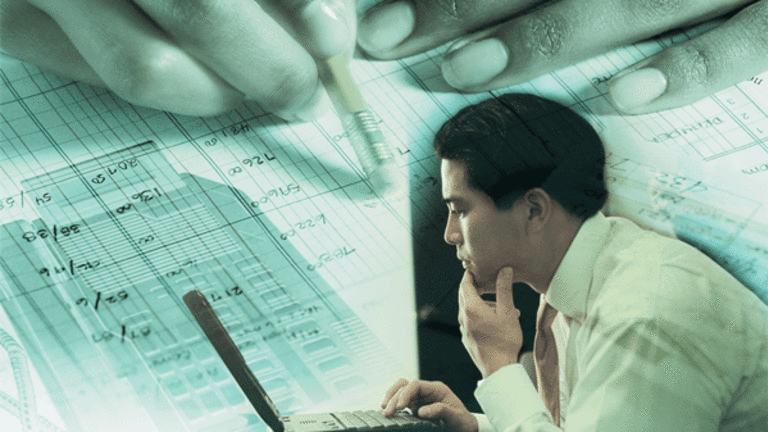 U.S. Growth Surge Intensifies the Great Interest Rate Debate
The U.S. economy grew much more than expected in the second-quarter, but the good news begs the question of how the Fed will respond.
NEW YORK (TheStreet) -- Investors exhaled after U.S. economic growth rebounded in the second quarter, erasing fears that the recovery was losing steam.
The Bureau of Economic Analysis on Wednesday reported that second-quarter gross domestic product popped by 4%, which easily beat a consensus of economists' expectations for 3% growth.
READ MORE: Jobless Claims Hit 8-Year Low, but Here's Why You Shouldn't Be Excited
WATCH: Consumer Confidence Rockets to Highest Level Since October 2007
Despite the jump, analysts were warning investors not to be too exuberant.
" If you had money sitting on the sidelines, I think it's a good time to start looking at if there [are] some areas that you wanted to start investing in," Chris Gaffney, senior market strategist at EverBank Wealth Management, said in an interview. "Don't jump in front of the train, but maybe jump onto it a little bit -- slowly climb back into the equity market."

WATCH: More market update videos on TheStreet TV | More videos from Joe Deaux
Boosting the stronger-than-anticipated quarter was a 2.5% increase in consumption, including a 14% surge in durable goods consumption.
Residential investment gained by 7.5%, while business investment increased by 5.5%.
The data follows first-quarter GDP that contracted by 2.1% largely due to a colder-than-usual winter, which kept consumers from going out and spending on retail items and purchasing homes, among other key drivers of the economy.
Early buying entered the stock market on Wednesday following the solid GDP data, but analysts looked past the positives and suggested that this begged the question of how the Federal Reserve will react.
"Combined with hotter-than-expected inflation data and a continued improvement in the labor market and it points to a Fed that is completely out of touch with the reality of the data," Peter Boockvar, managing director at The Lindsey Group, wrote in a note to clients.
Core inflation, which excludes the volatile prices of gas and food, has risen to nearly 2%, which is the target inflation rate the Fed tries to maintain. The worry among some economists and analysts is that inflation may surpass 2%, which they contend would force the Fed to curb inflation by raising rates.
The Fed's policy-making arm releases its latest statement on Wednesday afternoon. Most economists aren't expecting any surprises, which is to say that they don't expect the committee to increase the federal funds rate and they expect the central bank to continue to scale back its economic stimulus program.
What all of this means for investors is that they can relax knowing that the economy isn't tipping back into recession and is resuming firm growth. But they also must keep a pulse on the market's signals to the Fed as to how it should handle interest rates.
Ultimately, the rate debate is driving this market, and investors who forget that will see their portfolios take a hit.
READ MORE: Robust Business Activity Offsets Dreadful Housing Sector Data
-- Written by Joe Deaux in New York.
>Contact by Email.