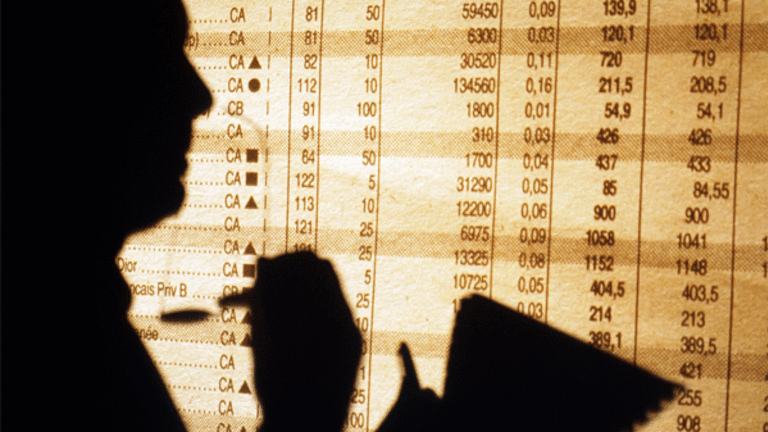 Publish date:
U.S. Economy Grows at a 2.9% Rate in Third Quarter
Growth was better in the third quarter -- but still not great. Is it enough to affect the election?
Growth was better in the third quarter -- but still not great. Is it enough to affect the election?
The U.S. economy grew at a 2.9% annual clip in the third quarter, accelerating from the first half of the year, but maybe not enough to make Republican presidential nominee Donald Trump put aside his argument that slow growth should persuade Americans to choose him.
Growth exactly matched the 2.9% median forecast in a Dow Jones survey of economists. Consumers, who have led the way in recent quarters, pulled back, boosting spending at only a 2.1% rate at retailers like Amazon (AMZN) - Get Report and Walmart (WMT) - Get Report . Government spending rose at a 0.5% annual rate. And total investment, long the weak point in this economic expansion, grew for the first time in four quarters, gaining a 3.1% annual rate as businesses spent more on intellectual property like software and on commercial real estate.
The numbers don't exactly help Trump, who argued in debates with Democratic nominee Hillary Clinton that growth of 1.1% in the first half of the year pointed to an economy poised for a recession.
The 1.7% annualized growth rate during the first three quarters of 2016 is notably lower than the 2.6% growth of the last two years, which is near the long-run potential growth rate of an economy that has struggled in recent years with slow growth in productivity and population alike.
"The U.S. is roughly on track," said Luke Bartholomew, a portfolio manager at Aberdeen Asset Management, which manages more than $400 billion. "It's a natural bounce-back following a pretty underwhelming year so far. The election campaign has probably created a degree of uncertainty that has impacted growth."
But the biggest difference between this quarter and the second quarter was a shift in what companies did with inventories.
Earlier this year, companies reduced inventories, pulling second-quarter growth down by almost 1.2 percentage points, annualized. In this quarter, companies boosted inventories rapidly enough to add 0.6 percentage points to growth. This shift was the biggest part of the newfound momentum in investment spending, the Commerce Department reported.
The weak points, in addition to slower consumer spending, were lower spending on equipment made by tech firms like Intel (INTC) - Get Report and HP (HPQ) - Get Report , and lower-than-expected growth in residential construction, hurting builders like Toll Bros. (TOL) - Get Report and home-improvement stocks like Home Depot (HD) - Get Report and Lowe's (LOW) - Get Report .
"It's a decent report that indicates no major strengths or weaknesses in the economy, which is exactly what we know about the economy," said Joel Naroff, president of Naroff Economic Advisers, who had predicted a 3.1% gain driven by inventory growth. "Looking forward, this report can be duplicated next quarter. Indeed, I had 2.9% for the fourth quarter and I will probably stick with it."
Regions Financial chief economist Richard Moody was more bearish.
"How deep into the details you go really depends on how happy you want to feel," Moody said in an e-mail. "If you want to feel really happy, stop at the headline number. The details are less encouraging -- the spike in exports, which added 1.2 points to top-line growth, won't be repeated; we had another decline in business investment in equipment and machinery; and inventories added 0.6 points to top-line growth. It doesn't really get us away from the underlying trend rate of just over 2% we've seen since the end of the 2007-2009 recession."
The report won't change anything about the Federal Reserve's plans to raise interest rates, Moody's Analytics U.S. economist Ryan Sweet said.
"There are no significant implications for the Fed, and the pieces remain in place for a December rate hike," Sweet saId.
This article is commentary by an independent contributor. At the time of publication, the author held no positions in the stocks mentioned.