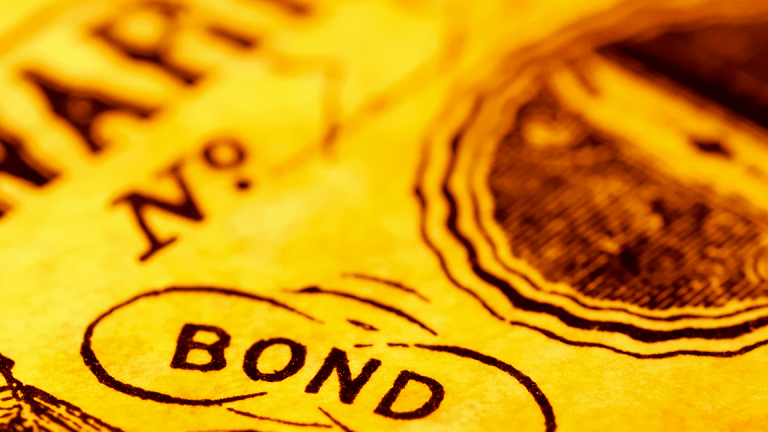 What's Driving the 10-Year Yield to Historic Levels This Week?
The benchmark 10-year Treasury note yield remains elevated after topping 3.07% Tuesday.
Ouch.
Treasury yields surged Tuesday, May 15, as the notion of a continually strong economy wreaked havoc on bond markets.
The benchmark 10-year U.S. Treasury note yielded 3.09% on Tuesday afternoon, up 3.26% for the day, and at levels not seen since 2011. The Dow Jones Industrial Average I:DJI tanked more than 200 points. On Wednesday morning, the 10-year note yielded 3.07%, down slightly from Tuesday highs.
The yield, which moves inversely with government bond prices, jumped on Tuesday as strong retail sales contributed to the larger picture of a strong and momentous U.S. economy. Retail sales climbed 0.3% in April and were revised up to 0.8% growth in March, suggesting the economy still has momentum to continue growing at a steady pace.
In turn, that sparked concern on Wall Street about possible inflation and more aggressive Fed tightening. Neither are friends to stock markets.
At the same time, bond markets have suffered as trade talks between the U.S. and China continue to face mounting challenges. Any further trade troubles could lead to higher prices and, subsequently, higher inflation. Speaking at a conference in Tokyo Tuesday, U.S. Ambassador to China Terry Branstad said the two countries are still "very far apart" in their bids to resolve lingering trade issues.  
The 10-year yield has rallied 74% in the last 12 months, up 11.7% in the last five days alone.