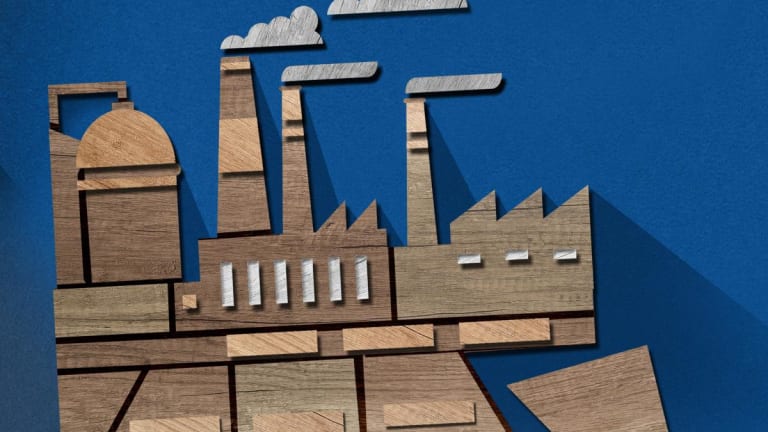 President Donald Trump has repeatedly called on the Federal Reserve to cut official interest rates to stimulate the U.S. economy. 
Yet Trump's economy, despite a recent slowdown, may be too strong to justify the stimulus, according to analysts at Bank of America.
And recent signs of progress on Trump's trade war with China could further undermine the case, even as traders bet it's a near-certainty that the Fed will reduce the official U.S. interest rate by at least a quarter percentage point at a meeting later this month. The Fed typically cuts interest rate to speed up the economy when activity is slowing, and increases them when growth is strong. 
"Interest rate uncertainties have not yet subsided," according to the report.
The report comes just days after Trump met at the G-20 summit in Japan with his Chinese counterpart, Xi Jinping, and the two leaders agreed to hold off on imposing new import tariffs while continuing talks to resolve the trade dispute. 
"The truce at the G-20 this weekend between the U.S. and China leaves all outcomes on the table," the Bank of America analysts wrote. "What if there is insufficient weakness for the Fed to ease this month?"
According to the analysts, the leaders may have merely "kicked the can down the road and more battles lie ahead," but it's also possible to argue that "the Trump-Xi meeting was a major breakthrough."
The analysts noted that recent gains in the U.S. stock market -- the S&P 500 has risen about 18% this year -- are only possible if investors assume that there is enough economic weakness globally to push the Fed and European Central Bank to "come to the rescue." 
The Institute for Supply Management, an association of purchasing managers at businesses including DowDuPont undefined and General Electric (GE) - Get General Electric Company (GE) Report , said Monday that its index of activity slipped to a reading of 51.7 in June, down from 52.1 in May. A reading above 50 still indicates expansion.
Weakness in the U.S. manufacturing sector had been one of the primary causes of concern over an economic slowdown this year.
"The fact that ISM remained in expansionary territory is very important, showing that U.S. economy is still expanding even in the most-vulnerable sector, and it takes the pressure off the Fed to go ahead with an aggressive cut in the July meeting," the analysts wrote. 
According to data provider FactSet, trading in futures contracts on U.S. interest rates reflect a 79.5% probability that the Fed will cut the official rate by 0.25 percentage point at the meeting later this month, while there's a 20.5% chance of a 0.5 percentage-point cut. 
The rate is currently set in a range of 2.25% to 2.5%.