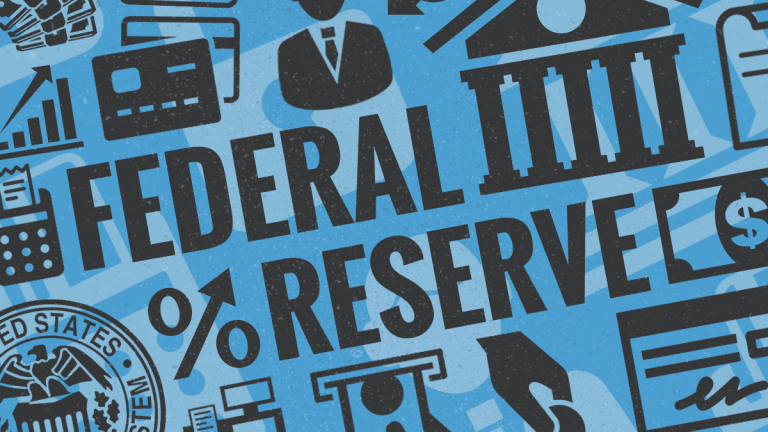 Rates Are 'About Right,' Says Federal Reserve's Bullard
Remarks come just days before many expect central bank to hike rates yet again.
Remarks come just days before many expect central bank to hike rates yet again.
St. Louis Federal Reserve President James Bullard said Friday that the Federal funds rate is "about right," arguing just days before the Fed will meet to consider another rate hike that "the general level of short-term real interest rates has been trending lower for three decades."
Speaking at an Indiana academic conference, Bullard -- who isn't currently a voting member of the Fed's monetary-policy committee, but will become one on Jan. 1 -- argued that economic changes since the 1980s and '90s "have altered key elements of policy rule construction. Incorporating these developments yields a modernized policy rule that suggests the current level of the policy rate is about right over the forecast horizon."
Bullard's comments come at a time when some experts are questioning whether the Fed should raise interest rates for a ninth time since starting its current rate-hiking cycle in 2015. The central bank has slowly increased its benchmark rate to a 2%-2.25% range from the 0%-0.25% bottom that the Fed cut it to in 2008 during the Great Recession.
The Fed has been reversing those cuts as the U.S. economy strengthened, but fears of a possible new recession on the horizon have some wondering whether the central bank should ease off. The central bank had been a widely expected to adopt an additional hike when its monetary-policy committee meets on Dec. 18-19, as well as to continue raising rates during 2019.
However, U.S. November non-farm payrolls came in at just 155,000 on Friday, prompting investors to sell U.S. equities en masse. Parts of the U.S. Treasury yield curve also inverted this week, while trade jitters between America and China have only increased the economic uncertainty.