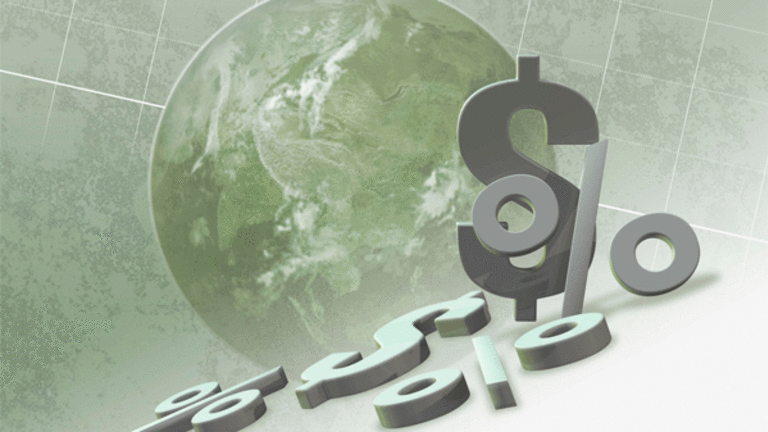 Treasury Yields Near Record Lows
Investors are rushing to Treasuries once again even though the economic outlook looks gloomy and U.S. debt is below triple A.
NEW YORK (
) -- Yields on the benchmark 10-year Treasury bill neared record lows Tuesday after investors continued a flight to safety following the
bleak outlook on the U.S. economy.
Even as equities saw a sharp rebound, the yield on the 10-year benchmark plunged to 2.16%, with the price gaining 1 4/32 points. Tuesday's volatile trading had the
Dow
swinging more than 600 points from peak to trough, before the blue-chip index roared back, closing up 430 points at the session's high.
Treasuries had already rallied yesterday, despite a downgrade of U.S. debt by ratings agency Standard & Poor. Monday's dramatic selloff in stocks had sent nightmare reminders to investors of the financial fallout from 2008. The market meltdown had pushed gold to a new record high and diluted Treasury yields as low as 2.3%. By comparison, yield on the 10-year note dropped to 2.06% at the end of 2008.
For the first time in history, the central bank put a time stamp of when it would keep interest rates at exceptionally low levels. The Fed gave the clarity that some investors had hoped for by saying that interest rates would stay below 0.25% through mid-2013. However, others perceived the Fed's extended timeline of loose monetary policy as an indication that the economy was at higher risk of another recession.
"The flight to safety to the 10-year bond leads me to believe that the market has not quite hit the bottom," said Andy Fitzpatrick, director of investments at Hinsdale Associates. While oil prices have eased, gold prices are still in the same boat as Treasuries, explained Fitzpatrick. However, "we're getting close to the point where we've bottomed out."
-- Written by Chao Deng in New York
.