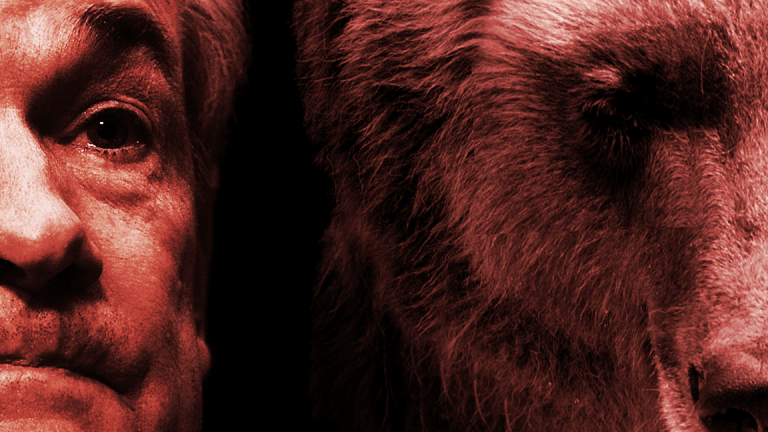 3 Things New Fed Chair Powell Must Confront Immediately
A bear market in bonds? A government funding crisis? Stagnant wages and stalled-out deposit rates? These are three challenges the new Federal Reserve chair must confront after being sworn in Monday to replace Janet Yellen.
The Federal Reserve on Monday swore in Jerome Powell as its new chair for a four-year term, replacing Janet Yellen, who had led the central bank since 2014. Here are three challenges Powell will face:
Rising Bond Yields
Yields on U.S. Treasury bonds have more than doubled since July 2016 to about 2.8%. The increase may provide some encouragement to Fed officials, since the higher yields may reflect increased inflation expectations on the part of investors at a time when the central bank has been trying to push up the pace of consumer-price increases toward its target of 2%.
But higher interest rates also could prompt a correction in the stock market, since bonds will look incrementally attractive even as companies face earnings pressure due to higher borrowing costs and potentially reduced economic growth. Mortgage rates also are likely to increase, putting downward pressure on home prices. History shows that a true bear market in bonds - something that hasn't happened since the middle of the last century - can last upwards of three decades, presenting a drastically different scenario than the bull market enjoyed by his predecessor. 
Stagnant Wages
The economic recovery and a drop in the unemployment rate to a 17-year low have, for the most part, failed to translate to a decent increase in wages for most Americans.
A report last week from the U.S. Labor Department showed that average hourly earnings of all U.S. employees on private nonfarm payrolls climbed by 2.9% over the past year to $26.74 in January, accelerating from December's growth rate of 2.7%.
As the Fed continues its efforts to normalize monetary policy following the unprecedented actions that followed the financial crisis of 2008, the central bank's credibility could suffer if bankers and corporate executives are enriched at the expense of ordinary people. Since the start of the current rate-hiking cycle in late 2015, the Fed has raised rates five times to lift the target overnight rate from near zero to a range between 1.25% and 1.5%. Banks have reaped a windfall from higher interest income; essentially, they've reinvested assets in higher-yielding investments while passing through barely any of the benefit through to savers in the form of higher interest on deposit accounts.
How to Achieve Economic Growth Without Creating Asset Bubbles
Larry Summers, a former U.S. Treasury Secretary, wrote Monday in the Financial Times that the normal level of private savings consistently exceeds the normal level of private investment in the U.S., even with very low interest rates.
"This creates a deflationary tendency that can be offset only by budget deficits or financial conditions that artificially depress saving and increase investment," he wrote. "If the Fed focuses on maintaining the growth necessary to meet its inflation target, there is the risk of further increases in leverage and asset prices, setting the state for trouble down the road."
Regarding budget deficits, the U.S. government is set to run out of funding this week barring action by lawmakers in Washington. While the likelihood that the Congress won't resolve the matter is low, a missed interest payment on the national debt would trigger a messy default, imperiling the U.S. government's triple-A credit rating and unleashing a wave of follow-on debt downgrades across banks, non-financial corporations and states and municipalities, according to a Feb. 2 report from Moody's Investors Service.
Subscribe on Youtube for extended interviews, Cramer Replays, feature content, and more!