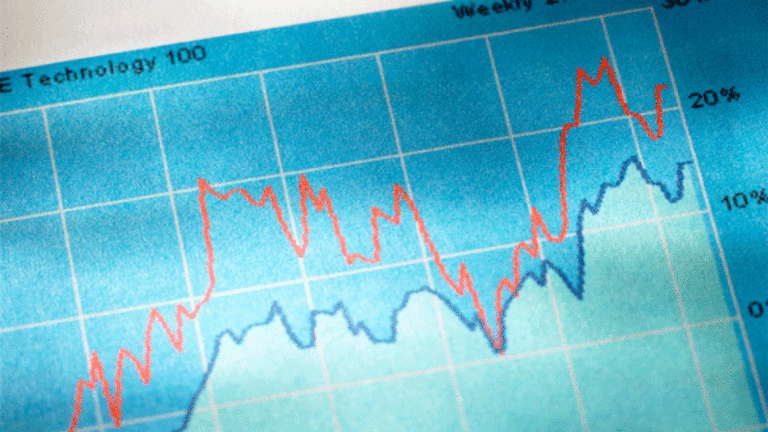 Tepid GDP Growth Likely to Draw Yawns
The market is expecting below-average growth from Thursday's GDP report, but continued sluggishness makes the economy more vulnerable to external shocks.
NEW YORK (
) -- A bump in trade numbers might make for a slightly better than expected read on second-quarter gross domestic product, but the market is largely resigned to seeing sluggish growth for the rest of the year, according to one market strategist.
Hank Smith, chief investment officer of Haverford Investments, anticipates that second-quarter GDP will be upwardly revised to 1.2%, from 1.0% last month, when the Department of Commerce issues its final estimate on Thursday at 8:30 a.m. ET. Smith said the uptick would likely come from improved trade numbers, although better retail sales or inventories could also be contributing factors.
Regardless of where it comes in, Smith expects the market reaction to be muted.
"The final number for Q2 GDP will not have the same impact on the market that the first downward revision to Q1 GDP had because the market has already adjusted for the fact that GDP won't be any better than below average for the second-half of 2011 and into the first half of 2012," Smith said.
Although the market has largely steeled itself for more listlessness, Smith said below-average growth makes the economy more vulnerable to unexpected events such as adverse weather, high oil prices or terrorist attacks.
"The reason why you see economists raising their odds for a recession is because any time you're growing below average, you're more susceptible to an external shock that can throw the economy into recession," he said.
As far as Greece is concerned, Smith believes that some type of a contained default is already priced into the market, and wouldn't pose a serious threat to the U.S. economy. However, if a Greece default spreads weakness to some of the other closely-watched countries in the eurozone, Smith sees an impact stateside.
"The real problem is, I don't see any real catalysts emerging that would cause an uptick in the economy or any growth better than 2% this year," Smith said. "I don't think Operation Twist will have that kind of impact so all you're really left with is fiscal policy - and I don't see any type of shift in fiscal policy between now and the elections."
-- Written by Melinda Peer in New York
.
Disclosure: TheStreet's editorial policy prohibits staff editors and reporters from holding positions in any individual stocks.