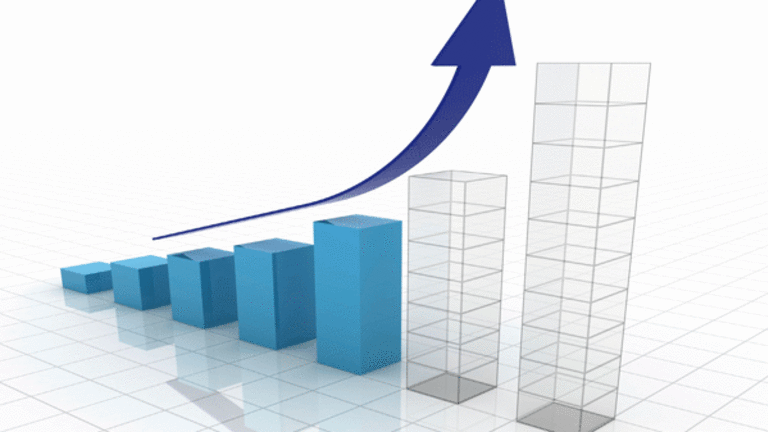 Stocks Zoom Out of the Opening Gate
Investors' optimism is buoyed by reports the U.S. government is creating a sweeping fix for the financial crisis and the SEC's moratorium on short-selling.
Updated from 9:00 a.m. EDT
U.S. stocks roared higher Friday following reports that the government was creating a sweeping fix for the financial crisis. Further support came in the form of a moratorium on short-selling by the
Securities and Exchange Commission
.
The
Dow Jones Industrial Average
jumped 238 points to 11,258, and the
gained 36 points to 1243. The
Nasdaq
added 111 points to 2310.
Financial stocks were off to the races. Names including
Washington Mutual
(WM) - Get Free Report
,
Wachovia
(WB) - Get Free Report
,
Citigroup
(C) - Get Free Report
and
Morgan Stanley
(MS) - Get Free Report
were all showing sizable double-digit gains.
During Thursday's volatile session, the major indices swung back and forth before rallying sharply in the afternoon. The
Dow Jones Industrial Average
traded in a 617-point range before gaining 410 points, or 3.9%. The S&P 500 and Nasdaq added 4.3% and 4.8%, respectively.
The late gains came on a
CNBC
report that the Treasury Department was formulating an entity that would remove bad debt from companies' balance sheets. The plan includes a possible $800 billion fund to buy bad debt from troubled financial firms.
Early Friday, the Treasury said it would offer $50 billion from its Exchange Stabilization Fund to insure
money-market
mutual funds. A number of such funds have lately been under fire thanks to investment in bad debt from bankrupt
Lehman Brothers
and flailing insurer
AIG
(AIG) - Get Free Report
.
The
also said it would build on its liquidity programs to assist money-market funds, by taking steps that include buying short-term debt issued by
Fannie Mae
undefined
,
Freddie Mac
undefined
and the
Federal Home Loan Banks
.
Treasury Secretary Henry Paulson is slated to hold a press conference at 10 a.m. EDT to discuss the Treasury's role in the markets.
The SEC, meanwhile,
of 799 financial stocks, effective immediately. The temporary crackdown will remain in place until Oct. 2 but may be extended further. The U.K.'s financial regulator also banned short sales of 29 of its publicly traded companies. Short-selling, or making a bet that a given stock's price will fall, has been a source of heated controversy as some have speculated that short-sellers are responsible for the decline of
Bear Stearns
and
Lehman Brothers
.
Elsewhere in the financials space, AIG said
will succeed Robert Willumstad as chairman and CEO. Willumstad was ousted by Treasury Secretary Henry Paulson as part of a government bailout package for AIG.
Stocks were further buoyed by decent earnings statements in the technology sector. After Thursday's session closed,
(ORCL) - Get Free Report
reported rising fiscal first-quarter profits but offered cautious revenue guidance.
Mobile device maker
Palm
(PALM)
posted a wider first-quarter loss but still bested Wall Street's estimates.
Looking at commodities, oil was gaining $1.52 to $99.40 a barrel. Gold was giving back $35.90 to $861.10 an ounce after surging more than $110 in the previous two days.
Longer-dated U.S. Treasury securities were declining in price. The 10-year was down 2 points to yield 3.78%, and the 30-year was off 2-16/32, yielding 4.33%. The dollar was making substantial gains on its major foreign competitors.
Overseas, the FTSE in London was up 8.5%, and the DAX in Frankfurt was gaining 4.9%.
went on a tear. The Nikkei in Japan closed with a gain of 3.8%, and the Hang Seng in Hong Kong jumped 9.6%.