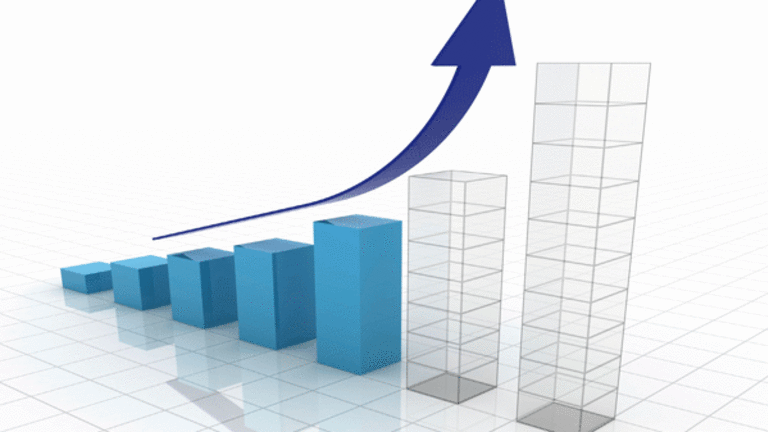 Stocks Decline on Job Cuts, Weak Earnings
Stocks on Wall Street continue to fall Monday as financial firms once again take action to dull the impact of impending economic squalor.
Updated from 10:50 a.m. EST
Hit by announcements of significant job cuts at major financial firms and weakening earnings outlooks from several big retailers, stocks in New York were trading choppily in the red Monday.
The
Dow Jones Industrial Average
was losing 119 points to 8378, and the
was lower by 9 points at 864. The
Nasdaq
slipped 15 points to 1502.
Over the weekend, members of the Group of 20 finance ministers convened in Washington to try to prevent further economic decline. The meeting resulted in a decision not to raise barriers to trade for 2009, to delegate additional money to the International Monetary Fund and to set up regulatory bodies to detect risky investment.
"Anything they agreed to is subject to the caveat of a new administration and a new Congress," said Doug Roberts, chief investment strategist at ChannelCapitalResearch.com. He said the market is more interested in what the new Obama administration will do in the face of the weakening economy.
Ahead of Monday's session emerged additional signs that companies were prepping for hard times.
Citigroup
(C)
announced Monday it would eliminate 50,000 jobs, or 20% of its employees. And various reports indicated
JPMorgan Chase
(JPM)
would be laying off thousands of workers in 2009.
"Typically, unemployment continues to rise even when the economy hits bottom," said Roberts. He said employers tend to overshoot when making job cuts, which can eventually make for a strong rebound once a downturn plays itself out. However, "The bounce is by no means imminent," he said. "Right now, the pain shows no signs of abating."
Elsewhere in the financials, top managers at
Goldman Sachs
(GS)
were declining to take bonuses for 2008, accepting only their salaries.
Swiss bank UBS
(UBS)
said that in 2009 it will cease bonuses for its chairman. Other executives will suffer penalties if the company performs poorly.
Meanwhile,
Genworth Financial
(GNW)
applied with the Office of Thrift Supervision to become a savings and loan holding company and moved to buy a bank, moves that make it able to secure funding under the government's Troubled Asset Relief Program.
Hartford Financial Services
(HIG)
announced on Saturday a similar move, saying it would buy Federal Trust Corp. and then seek government funds.
Uncertainty was even hitting holiday package deliveries. Shipper
UPS
(UPS)
elected not to forecast the number of packages it would deliver on its peak shipping season and declined to forecast the number of seasonal workers it would hire.
In the automotive sector,
General Motors
(GM)
was getting ready to sell its 3% stake in
Suzuki Motor
for $230 million.
U.S. carmakers are facing a tough road ahead, as GM,
Ford
(F)
and
Chrysler
are getting hit by flagging sales and tough credit markets. The
Big Three
have lately been hoping to tap $25 billion of government money. Reflecting the dim outlook, Goldman Sachs on Monday reduced its price target on Ford shares to $2.
In other
, PC maker
Dell
(DELL)
caught a Merrill Lynch downgrade to neutral from buy, and JPMorgan cut mining firm
Freeport-McMoRan
(FCX)
to neutral from overweight.
Looking at corporate earnings, hardware store operator
(LOW)
saw profit decline year over year and cut its full-year earnings guidance. Fellow retailer
Target
(TGT)
also announced reduced quarterly profit and suspended its share-buyback program.
As to economic data, New York's November Empire State index registered at negative 25.43, down from negative 24.62 a month ago. Economists were expecting a look of negative 26.10.
A poll by the National Association of Business Economists showed that respondents believe the U.S. has entered a recession and that the unemployment rate will hit 7.5%.
The
Federal Reserve
said that industrial production increased 1.3% in October, up from a 3.7% decline in October and a larger increase than economists' expectation of 0.2%.
Switching to commodities, crude oil was losing 59 cents to $56.45 a barrel. Gold was shedding $7.20 to $735.30 an ounce.
Longer-dated U.S. Treasury securities were rising in price. The 10-year was adding 12/32 to yield 3.69%, and the 30-year was gaining 17/32, yielding 4.2%. The dollar was rising vs. the euro but weakening against the yen and pound.
The cost of borrowing as measured by three-month dollar Libor was rising slightly at 2.24%. The overnight Libor rate was down to 0.4% from 0.41%.
Abroad, European exchanges such as the FTSE in London and the DAX in Frankfurt were losing ground. In Asia, Japan's Nikkei ended the day higher, while Hong Kong's Hang Seng closed on the downside. The Japanese government also proclaimed that its economy had fallen into recession and may continue to shrink in the near term.