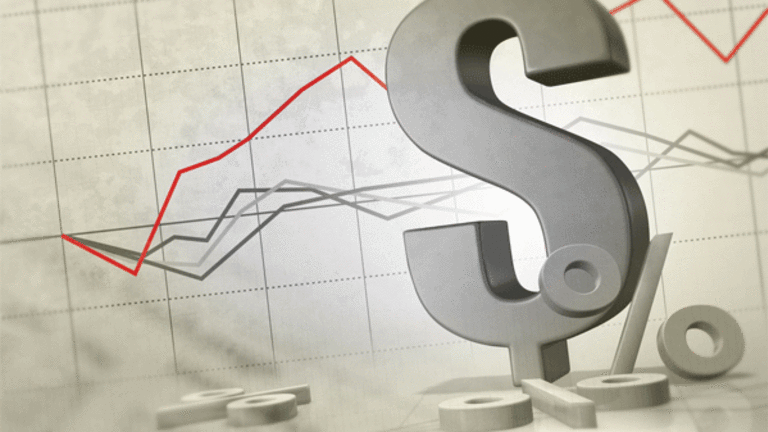 Stock Futures Sharply Lower Ahead of Bailout Vote
As the government's banking-sector bailout faces a vote in the House of Representatives and in the Senate later in the week, investors absorb news of Citi's takeover of Wachovia.
Updated from 7:02 a.m. EDT
Premarket futures were indicating a sharply lower open for stocks on Wall Street Monday, as traders awaited action by Congress on government support for the financial sector and looked on at
Citigroup's
(C)
government-assisted purchase of
Wachovia
(WB)
.
Futures for the
were down 19 points at 1196 and were 20 points short of fair value.
Nasdaq
futures were lower by 29 points at 1646 and were 37 points below fair value.
On Friday, the three major indices started in negative territory but finished at session highs after President Bush said Treasury Secretary Henry Paulson's proposed $700 billion aid package for the financial system would soon pass through Congress. Traders also were contending with the
(WM)
and its subsequent sale to
JPMorgan Chase
(JPM)
.
Over the weekend,
Congress was finalizing
the bailout proposal. A report from the
Associated Press
indicated that the House of Representatives would vote on the bill Monday, and the Senate would follow suit later in the week.
The FDIC announced early Monday that Citigroup was buying the senior and subordinated debt as well as banking operations of
, in a deal facilitated by the Federal Deposit Insurance Corp. The FDIC said that Wachovia did not fail.
Another
Journal
report said that private equity companies
Bain Capital
and
Hellman & Friedman
were in the hunt to buy the
Neuberger Berman
arm of bankrupt brokerage
Lehman Brothers
.
The
Financial Times
also reported that
insurance firm AIG
(AIG)
was contemplating the sale of 15 of its businesses to repay an $85 billion bridge loan from the
Federal Reserve
and keep from being taken over by the government.
The credit crisis was also causing turmoil overseas. European governments early Monday arranged rescues of
Bradford & Bingley
,
and
Hypo Real Estate
.
Looking at the day's earnings, electronics retailer
Circuit City
(CC)
reported a wider second-quarter loss and withdrew its previous 2009 earnings forecast.
Pharmacy chain
Walgreen
(WAG)
, meanwhile, reported profit that rose 13% year over year on strong revenue.
In the pharmaceutical sector,
ImClone
(IMCL)
was still in talks to sell itself to a large drugmaker following a hostile takeout bid from
Bristol-Myers Squibb
(BMY)
As for economic data, the Department of Commerce said that in August, personal incomes rose 0.3%, up from a 0.7% decrease in July and above economists' estimates. Personal spending was flat in August, falling short of analyst predictions of 0.2% growth.
In the commodities space, the price of crude oil was declining $4.88 to $102.01 a barrel, and gold was off $6.70 to $881.80 an ounce.
Longer-dated U.S. Treasury securities were rising in price. The 10-year note was up 18/32 to yield 3.79%, and the 30-year was gaining 26/32, yielding 4.32%.
Overseas exchanges, including the FTSE in London and the Dax in Frankfurt, were taking losses. Asian indices such as the Nikkei in Japan and the Hang Seng in Hong Kong closed on the downside.