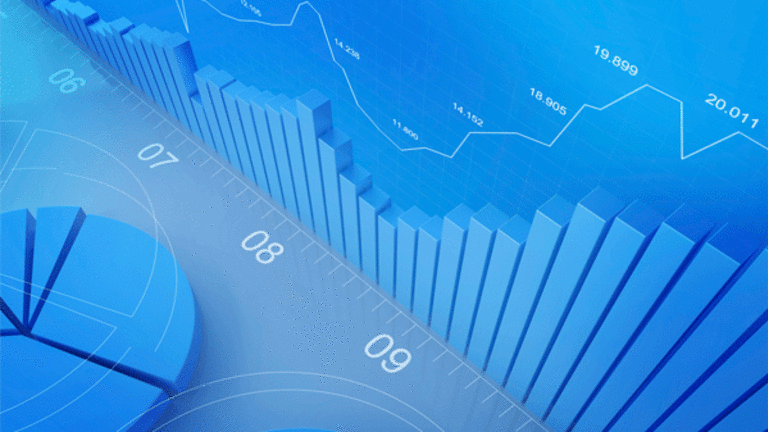 Stock Futures Point to Down Open
Premarket futures suggest a negative open Thursday as investors absorb a rise in unemployment and the Senate passage of a rescue plan for the financial sector.
Updated from 6:58 a.m. EDT
Premarket futures were suggesting a gloomy open for stocks in New York Thursday, after the Senate passed a $700 billion
financial-sector bailout package
and as the latest weekly labor data revealed an uptick in unemployment.
Futures for the
were down 15 points at 1153 and were 12 points ahead of fair value.
Nasdaq
futures were down 19 points to 1574 and were 15 points below fair value.
Stocks traded erratically Wednesday as traders awaited passage of the bill and took in a heap of data that pointed to a softening economy. After the close of trading, the Senate passed the legislation with a 74-25 vote. The House of Representatives had rejected an earlier version of the proposal on Monday, and the stock market responded with one of its worst performances in recent memory.
In an attempt at offering additional support to the stock market, the
Securities and Exchange Commission
extended through Oct. 17 a ban on short sales of financial stocks. The original ban had been slated to expire today.
Meanwhile, Swiss bank
UBS
(UBS)
announced it would net a small third-quarter profit. Such an achievement would break a four-quarter losing streak for
.
Bank of America
(BAC)
, which agreed on Sept. 14 to buy
Merrill Lynch
(MER)
, said Merrill Chairman and CEO John Thain will join BofA as president of global banking, securities and wealth management in the combined firm. Current president of global corporate and investment banking Brian Moynihan at BofA will remain in a newly created position, the company said.
Elsewhere, the
Financial Times
reported that private equity firm
Kohlberg Kravis Roberts
, together with French electric company
EDF
were working on a
for
Constellation Energy
(CEG)
.
In the technology space,
Reuters
said Japanese firm
Fujitsu
was in discussions with data-storage company
Western Digital
(WDC)
about a potential sale of
.
General Electric
(GE)
, which on Wednesday announced plans for an offering of $12 billion in common stock, may price shares as low as $22.25, according to a
Bloomberg
report.
Several companies reported earnings between Wednesday's and Thursday's sessions. Agricultural products maker
Mosaic
(MOS)
said it made a profit that surged to $2.65 a share from 69 cents year over year. Hotel operator
Marriott
(MAR)
reported declining profit and warned that 2009 would be a tough year.
Beverage concern
Constellation Brands
(STZ)
, meanwhile, swung to a quarterly loss due to restructuring charges.
As expected, the European Central Bank kept its interest rate unchanged at 4.25% amid a dual threat of high inflation and an economic slowdown.
Looking at economic data, the Department of Labor said that initial jobless claims for the week ended Sept. 27 rose by 1,000 to 497,000, the highest unemployment rate since September 2001. A bit later, the Census Bureau is due to announce its estimates on August factory orders.
In commodities, crude oil was down $1.38 to $97.15. Gold was losing $24 at $863.30.
Longer-term U.S. Treasury securities were higher in price. The 10-year was up 10/32 to yield 3.7%, and the 30-year was gaining 31/32, yielding 4.16%. The dollar was stronger against the euro and pound but falling vs. the yen.
Overseas, European exchanges were advancing, while
. The FTSE in London and the DAX in Frankfurt were up, and the Hang Seng in Hong Kong finished on the upside. Japan's Nikkei ended its session with losses.