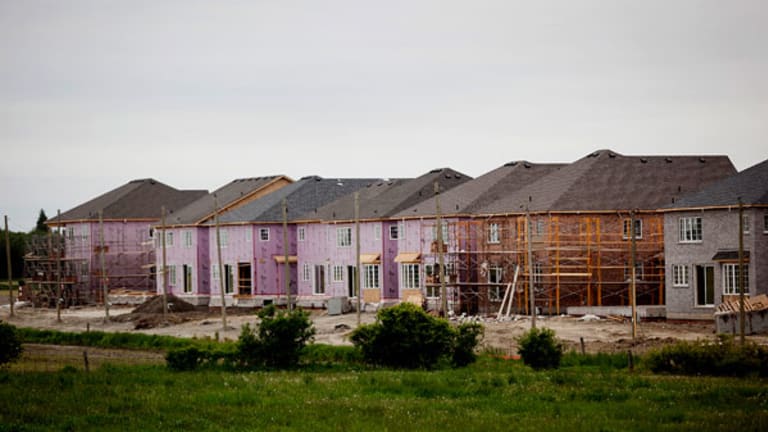 Sales of New Homes Remain Strong in November, Beat Expectations
Sales of newly built homes were at a seasonally adjusted annual pace of 464,000, against consensus estimates of 450,000. The Census Bureau also revises upward estimates for August, September and October.
NEW YORK (TheStreet) -- Sales of newly built homes continue to surge past expectations, despite worries that higher interest rates will slow the demand for new homes.
The Census Bureau said Wednesday that new residential sales were at a seasonally adjusted annual pace of 464,000. Economists expected sales to average a pace of 450,000, according to analysts polled by Bloomberg.
November sales fell 2.1% from October, but October's estimate was upwardly revised by 7% to 474,000 from the original estimate of 444,000. With the revision, October's new home sales were the highest recorded since July 2008.
The Census Bureau also upwardly revised estimates for August and September.
Sales have topped an annualized pace of 400,000 for three months in a row. Sales had slowed in the summer months of July and August in response to rising interest rates but appears to have rebounded.
The median sales price of newly constructed homes was $270,900, up 4.5% from the previous month; the average sales price was $340,300, up from $326,800 in October.
Inventory of homes available for sale stood at 167,000, according to a seasonally adjusted estimate. This represents a supply of 4.3 months at the current sales rate. In a balanced market, there would be about six months of supply.
Housing starts and building permits have been recovering in recent months, a sign that homebuilders remain optimistic about the housing market despite worries that rising interest rates will slow demand.
-- Written by Shanthi Bharatwaj
Disclosure: TheStreet's editorial policy prohibits staff editors and reporters from holding positions in any individual stocks.