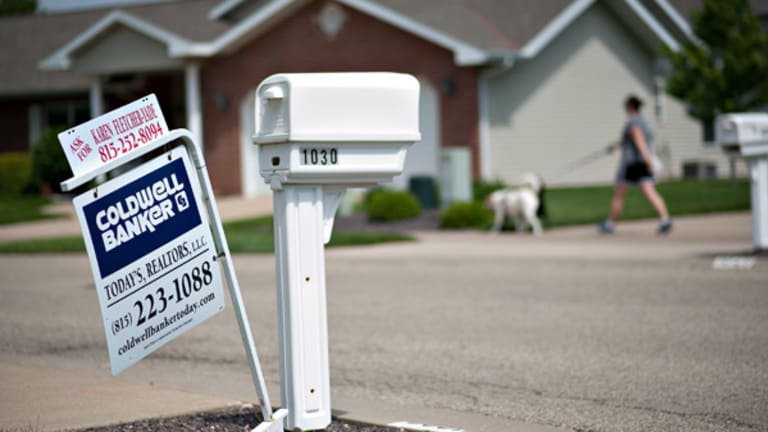 NEW YORK (TheStreet) -- The number of borrowers who owe more than their homes are worth fell by the fastest pace ever in the third quarter, thanks to a continuing rise in home prices.
According to the latest report from Zillow, nearly 1.4 million homeowners were freed from "negative equity" in the third quarter. These homeowners now have some equity in their homes, which means they might be able to sell their homes and pay off their mortgage or refinance into a lower interest rate loan.
About 4.9 million homeowners have been pulled out of the water since the housing market bottomed in early 2012.
As many as 10.8 million Americans or 21% of all homeowners with a mortgage still remain under water. That is high, but it is down substantially from the 31.4% peak at the first quarter of 2012.
The negative equity rate matters because the deeper a borrower is under water, the more likely he or she is to default on their loan.
Moreover, the lack of equity restricts people from selling their homes. The percentage of borrowers who have relatively little equity in their homes -- less than the 20% necessary to cover downpayment for a new home and other transaction costs -- is 39.2%.
This creates a shortage of supply in the market pushing prices higher.
This is one reason why the hardest-hit areas where most borrowers are under water are now seeing the highest price increases.
Since its peak, Phoenix's negative equity rate dropped by 33.1 percentage points, Las Vegas' dropped by 31.4 percentage points and Sacramento's dropped by 27.8 percentage points. Home values in Las Vegas and Sacramento are up over 30% year-over-year as of September.
"... markets with higher levels of negative equity also have homes that remain on the market for fewer days," according to Zillow. "Of course at the end of this cycle, higher home values work to reduce negative equity and stabilize the market, a movement we have been seeing over the past quarter."
Still, some borrowers are so deeply under water, it could take years to work off their negative equity, according to Zillow.
On average, a U.S. homeowner in negative equity owes $74,632 more than what the house is worth, or 41.8% more than the home's value.
What's more, the pace of home price appreciation now appears to be slowing, due to the impact of higher mortgage rates. That means the pace of declines in negative equity will slow as well.
Zillow predicts home price gains will slow to 3.8% over the next year (September 2013 to September 2014). It expects the negative equity rate among all homeowners with a mortgage will fall to at least 18.8% by the third quarter of 2014, freeing more than 1.1 million additional underwater homeowners nationwide.
-- Written by Shanthi Bharatwaj in New York.
Disclosure: TheStreet's editorial policy prohibits staff editors and reporters from holding positions in any individual stocks.