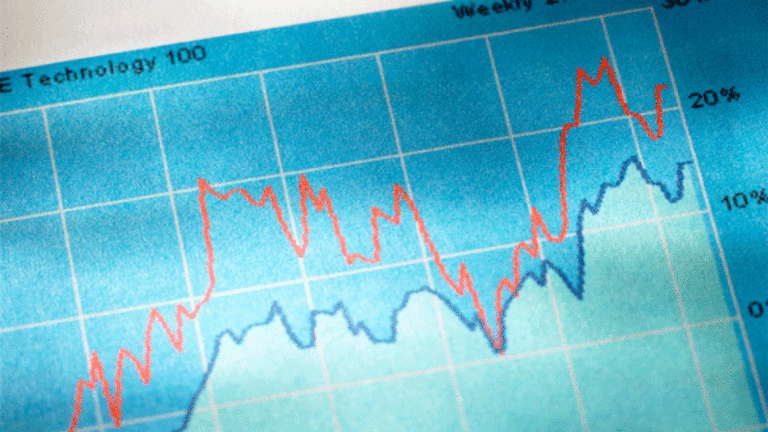 Recession Risk 'Uncomfortably High': Moody's
Moody's Analytics places the risk of US recession at 30%, which is too high for comfort, in its opinion.
NEW YORK (
) -- In baseball, hitting safely three out of 10 times can land you a big payday, and if you do it long enough, maybe even get you into the Hall of Fame.
In economics, three out of 10 has a different meaning. Specifically, it's the chances of the U.S. sliding back into recession, according to a study released last week by
Moody's Analytics
,
U.S. Macro Outlook: Moving Forward, Slowly
.
Moody's chief economist Mark Zandi sees healthy signs and trouble spots for the U.S. economy, and enough of the latter to forecast a 30% chance of recession.
Zandi calls that figure "uncomfortably high" and adds that most risks linked to the nation's economy are "decidedly to the downside." (One bright spot: He says the U.S. housing market appears to be on the mend, which helps the construction industry.)
The study also estimates that ongoing U.S. gross domestic product growth will remain at about 2%, with unemployment locked into a rate of more than 8%.
As usual with the macroeconomic picture, a pair of culprits receive a brunt of the guilt.
"It's hard to see how job growth can gain traction or how employment can decline in earnest until the fiscal cliff and euro area's debt crisis are resolved," Zandi says.
The "fiscal cliff" issue can be remedied, Zandi says, but only if Congress can pull its act together and agree on a "credible" tax and spending program that would curb mounting U.S. national debt, which stands at $15.9 trillion.
In per capita terms, the U.S. Debt Clock estimates:
Overall U.S. debt: $15.9 trillion
Debt per citizen: $50,800
Debt per taxpayer: $139,829
It gets worse.
The actual total U.S. debt amount, which includes entitlements such as Social Security and Medicare, clocks in at $56.9 trillion, with the average citizen on the hook for $181,000 and the average U.S. family responsible for $684,000 in debt. The U.S. Debt Clock says that the average "savings per family" is $4,835, suggesting there's a Himalayas-sized mountain to climb before the U.S. can even get close to fiscal solvency again.
Higher taxes would no doubt take a bite out of the debt totals, but in proportion it wouldn't be a sizable one. Ending the Bush tax breaks on wealthy taxpayers would cut the deficit by $46 billion next year, the U.S. Office of Management and Budget estimates.
A sane tax hike/spending cut path will boost the economy by boosting consumer confidence, a scenario where the economy would "brighten quickly," Zandi says.
But lawmakers must act.
"The expectation is that when pressured by the threat of another recession, policymakers will adequately respond, and by this time next year the nation will be more or less on a sustainable fiscal path," Zandi says.
At least, that's the way to move forward, slowly, in Moody's view of the slow growth U.S. GDP and slow-moving world of Washington politics.
More on the politics and the economy:
Housing is a bright spot for US economy
Paul Ryan loves Big Macs and iPhones
It's not just the economy, Mr. Romney
--By Brian O'Connell
Follow
TheStreet
on
and become a fan on