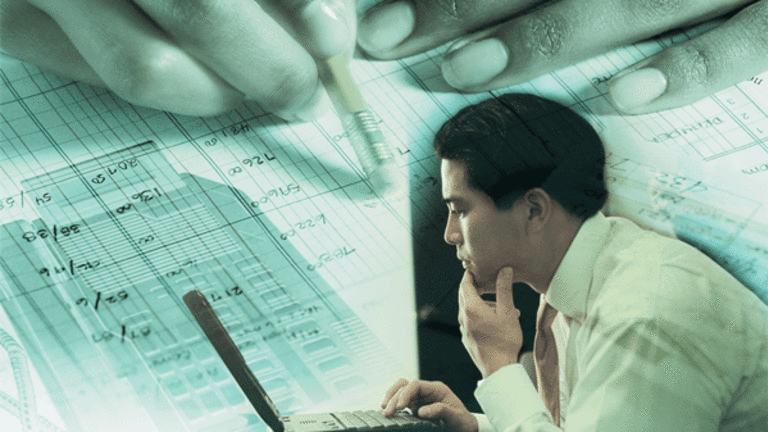 Fed Sees Slow Improvement; Leaves Rates Unchanged
The Federal Open Market Committee keeps the fed funds rate at near-zero levels and says the slowly improving economy continues to warrant QE2 measures.
WASHINGTON (
) -- The
Federal Reserve's
policy-making arm
voted to keep interest rates at near zero levels
on Wednesday, saying the economy's slow improvement warrants maintaining its $600 billion asset-purchase program through mid-2011.
Pointing to the high unemployment rate and low levels of underlying inflation, the
Federal Open Market Committee
said it would continue with its plan, announced in November 2010, to buy $600 billion of longer-term Treasury securities by the end of 2011's second quarter. The Committee repeated its promise to monitor market conditions and adjust the pace and size of asset purchases as needed to encourage stable prices and improvements across the labor market.
The FOMC veered slightly from previous statements to acknowledge higher commodity prices in its description of underlying inflation as "somewhat low" and repeated expectations for a slow return to "higher levels of resource utilization in a context of price stability," but said that the pace of that return has been "disappointingly slow" so far.
Some market watchers had been hoping that the recent spate of positive economic numbers would result in a more optimistic view of economic conditions but the Committee said high unemployment, in addition to tight incomes and credit, continues to be a drag on growth.
"The economic recovery is continuing, though at a rate that had been insufficient to bring about a significant improvement in labor market conditions," the FOMC statement said. "Growth in household spending picked up late last year, but remains constrained by high unemployment, modest income growth, lower housing wealth, and tight credit."
On Wednesday, the
Dow Jones Industrial Average
hit the 12,000 mark for the first time since June 2008
shortly after the Department of Commerce said new-home sales rose 17.5% to 329,000 in December, exceeding the 300,000 sales that economists had expected. On Tuesday, the Conference Board said consumer confidence jumped to 60.6 in January -- an eight-month high -- from 53.3 in December. The level far exceeded economists' expectations for a January reading of 53.5.
Employment, however, remains the determining factor in several economists' outlooks, and recent jobs data continues to paint a mixed picture. The Labor Department's most recent report showed that the economy added fewer jobs than the market expected in December, as it did in November, but the unemployment level dropped to a better-than-expected level of 9.4% from 9.8%.
As expected, the Committee left its target fed funds rate unchanged at the zero-to-0.25% level and maintained language suggesting that economic conditions would continue to warrant exceptionally low rates for an extended period.
There were no dissenters in the Committee's vote as Kansas City Fed President Thomas Hoenig has been rotated out as a voting member.
--Written by Melinda Peer in New York
.
Disclosure: TheStreet's editorial policy prohibits staff editors and reporters from holding positions in any individual stocks.