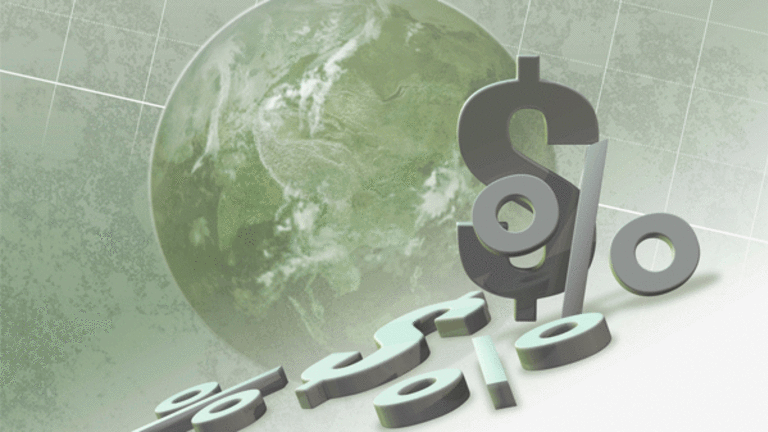 Our Diminished Expectations on Retail Sales
Some investors view today's retail-sales figures as a positive signal for the economy. Truth is, there's been little improvement.
BOSTON (
) -- Here we go again.
Two retail-sales reports were released today and both can be filed under "less bad" instead of "good." Because of the economic recession and, perhaps, creeping psychological depression, it seems that Americans have diminished expectations.
The International Council of Shopping Centers published its chain-store comparable sales in September, excluding
Wal-Mart
(WMT) - Get Walmart Inc. Report
. The biggest U.S. companies eked out a 0.1% gain from a year earlier, the first increase since before the fall of Lehman Brothers last year. Economists had estimated a 1.5% decline. A separate report from Retail Metrics showed that retail sales rose 1.1% in September, the first time in 13 months. Retailers faced easier year-over-year comparisons starting last month, and companies are selling cheaper wares and discounting big-ticket items.
Investors searching for reasons to justify the stock-market rally may latch on to those reports as signs the American consumer is coming back to the table with cash in hand. Over the next few months, sales should be higher because they will be compared with the post-meltdown era.
Chain-store comparable sales had tumbled every month this year, dragged down by luxury and apparel stores -- stuff people don't need but, in good times, want. Luxury retailers have posted an average decline of more than 16% this year. September was less severe than most months, with an 8.5% decrease. Department stores showed an improvement too.
A slowdown in department-sales declines could be an early sign that spending across the board may pick up as consumers begin to make clothing and housewares purchases that were put off during the depths of the recession. However, that connection would be tenuous, at best. Stores like
Macy's
and
JCPenney
(JCP) - Get J. C. Penney Company, Inc. Report
have been struggling for years, so the basis for their sales is already at a reduced level.
Chain-store comparable sales were pushed into positive territory by drug stores, which increased 3.7%. In fact, drug-store sales have remained strong throughout the recession because its products are life-saving. Given that fact,
Rite-Aid's
(RAD) - Get Rite Aid Corporation Report
troubles are even more perplexing, and the company is even more shaky.
An improvement is always good, but key sales figures that are still dropping don't offer many reasons to be bullish on the retail industry. Today's reports showed that many retailers are continuing to face an uphill battle for sales.
-- Reported by David MacDougall in Boston.
Prior to joining TheStreet.com Ratings, David MacDougall was an analyst at Cambridge Associates, an investment consulting firm, where he worked with private equity and venture capital funds. He graduated cum laude from Northeastern University with a bachelor's degree in finance and is a Level III CFA candidate.