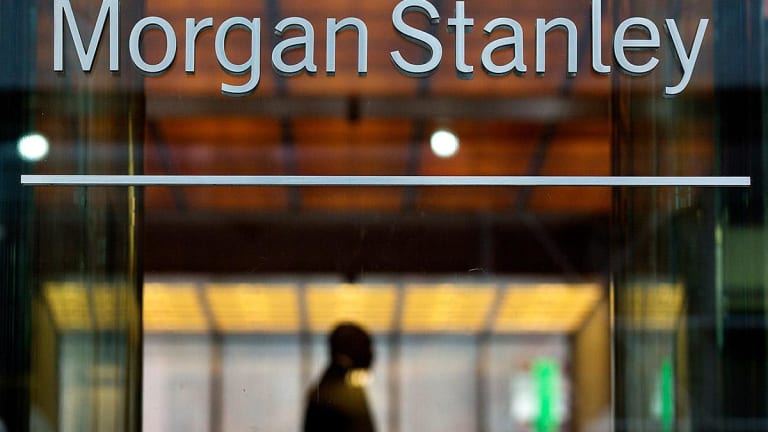 Lousy Quarter for Wall Street Traders Adds to Profit Pressures at JPMorgan, Citi
Big Wall Street firms like JPMorgan Chase, Citigroup and Goldman Sachs, which are scheduled to release their second-quarter results next week, probably suffered revenue declines in their juggernaut bond- and stock-trading divisions, analysts say.
Big U.S banks like JPMorgan Chase (JPM) - Get JPMorgan Chase & Co. Report , Bank of America (BAC) - Get Bank of America Corp Report and Citigroup (C) - Get Citigroup Inc. Report are facing a squeeze on their lending profits, as the Federal Reserve moves toward a likely interest-rate cut later in July and competition heats up for deposits. It also doesn't help that loan losses are ticking up.   
In addition, the banks' lending arms aren't getting much help from their Wall Street trading and investment-banking units, even with U.S. stocks surging to record highs this month and a prolonged environment of unusually low yields on bellwether securities like U.S. Treasury bonds.
Analysts at the brokerage firm Keefe, Bruyette & Woods, which specializes in the financial industry, estimated that large U.S. banks on average probably saw revenue from trading bonds, commodities and currencies tumble by 5% during the second quarter, while stock-trading revenue probably slid by 3.5%.
"Declining volatility led to higher correlations across products, which reduced activity levels," the KBW analysts wrote.
It's a complicated way of saying that Wall Street's clients traded less during the quarter; or alternatively that the banks' traders just weren't well-positioned for the market conditions that materialized.
The predictions from KBW and other Wall Street analysts come as the largest banks prepare to release their second-quarter earnings, starting Monday with Citigroup. In the following days, JPMorgan Chase, Bank of America, Wells Fargo (WFC) - Get Wells Fargo & Company Report , Goldman Sachs (GS) - Get Goldman Sachs Group, Inc. Report and Morgan Stanley (MS) - Get Morgan Stanley Report are scheduled to report. 
Like many investors, traders at the firms have been sandbagged in recent months by the gnawing uncertainty stemming from President Donald Trump's on-again, off-again trade wars with China and Mexico -- not to mention rampant speculation over whether the Federal Reserve later this month will start cutting U.S. interest rates for the first time in a decade.   
In fact, it's almost like trading conditions still haven't recovered from the stock-market swoon witnessed in late 2018, despite the subsequent recovery in prices, David Konrad, a bank analyst for the Australian bank Macquarie, wrote in a report earlier this week. 
"Trading results have been muted by lack of conviction from investors following the December 2018 downdraft in the market, coupled with continued concerns regarding trade disputes and uncertainty over Fed policy," Konrad wrote.
Ken Leon, a bank analyst for the stock-research firm CFRA, said he thinks Wall Street trading revenue over the rest of 2019 could turn on whether U.S. economic growth exceeds or misses a key threshold of 2.5%.
For the moment, the economy looks right on that cusp: Forecasters, on average, currently expect growth of 2.5% this year, based on a survey from the data provider FactSet.
Trump, of course, promised at least 3% long-term growth when he pushed for a $1.5 trillion tax-cut package last year, and he's been calling for the Federal Reserve to slash official U.S. rates -- to boost the economy -- as next year's elections approach.  
"We see the capital markets sitting on a pendulum that can swing either to a risk-on or risk-off environment," Leon wrote in a report.     
In a risk-on environment, big money managers and other wealthy investors would come off the sidelines, moving en masse to place big trades, lighting up Wall Street brokers' screens and phone banks; big bonuses ensue. In a risk-off environment -- well, it's the opposite.    
During the second quarter, fees from underwriting bonds and loans probably tumbled by 20%, and stock-underwriting revenue was down 9%, the KBW analysts estimated. And the pace of mergers -- the key determinant of juicy fees generated by Wall Street dealmakers -- fell by 31% from a year earlier, they wrote.  
Morgan Stanley probably saw the worst trading performance during the quarter among the largest Wall Street firms, with a revenue decline of 14%, Macquarie's Konrad estimated. 
Bank of America was the next worst, with a drop in trading fees of 7.7%, followed by a declines of 5.8% at JPMorgan, 5.5% at Goldman Sachs and 4.2% at Citigroup, according to Konrad. 
Research analysts for Goldman Sachs published their own report on Monday detailing predictions for rival banks.
According to that report, a 9% jump in trading volumes for high-grade corporate bonds and a 1% increase in exchange-traded stocks was overshadowed by a plunge in government-bond transactions and foreign exchange.
As one of the biggest Wall Street firms, Goldman Sachs stands right in the middle of all those businesses.
So its research analysts should know.  
JPMorgan Chase, Citigroup and Goldman Sachs are holdings in Jim Cramer's Action Alerts PLUS member club. Want to be alerted before Jim Cramer buys or sells the stocks? Learn more now.