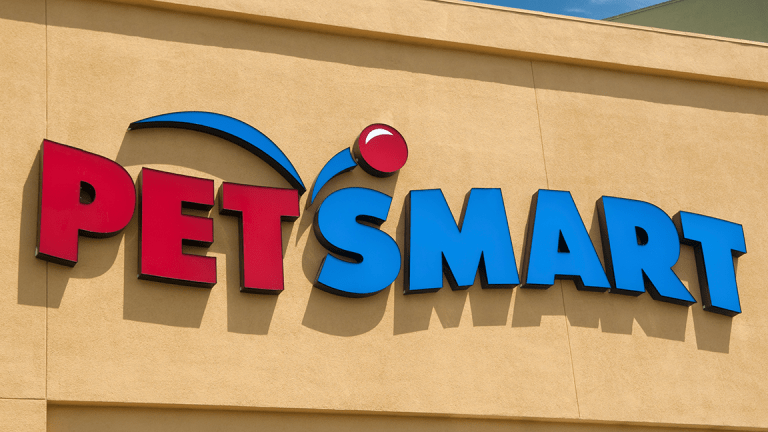 PetSmart's Distressed Bonds Claw Their Way Out of the Doghouse
Bonds soar to 73.5 cents on the dollar on improved company cash flow.
PetSmart bonds are coming out of the doghouse.
The pet-products seller saw its high-yield 7.125% 2023 bonds -- one of its riskiest bond floatings on the market -- tank to as low as $0.48 on the dollar in May as worries of the company's cash flow put a huge dent in debt investors' confidence. But the bonds came roaring back Tuesday -- not all the way to face value, but at least to $0.735 on improved earnings for the business. The most notable earnings improvement came in PetSmart's Chewy.com unit, which saw a 22% revenue increase year over year in its latest quarter, according to a person familiar with the company.
The bonds are still classified as distressed debt, and S&P Global Ratings downgraded the bonds to CCC in June from a previous from CCC+ on anticipation that PetSmart would execute a debt exchange by next June 30. PetSmart issued the 2023 bonds as part of a buyout in which a group of private-equity players led by BC Partners bought the pet product retailer for $8.7 billion in 2014.
Start, and end, your trading day right with TheStreet's 'Daily Snapshot' on your favorite smart-speaker. Learn more about TheStreet's market coverage for your trusted smart-speaker here.
To be a profitable investor and build long-term wealth, you need the right information and techniques. Join TheStreet on Oct. 13 for a special investing event for sophisticated and active traders. Register for "Invest Like the Pros: Jim Cramer's Boot Camp for Investors" here.