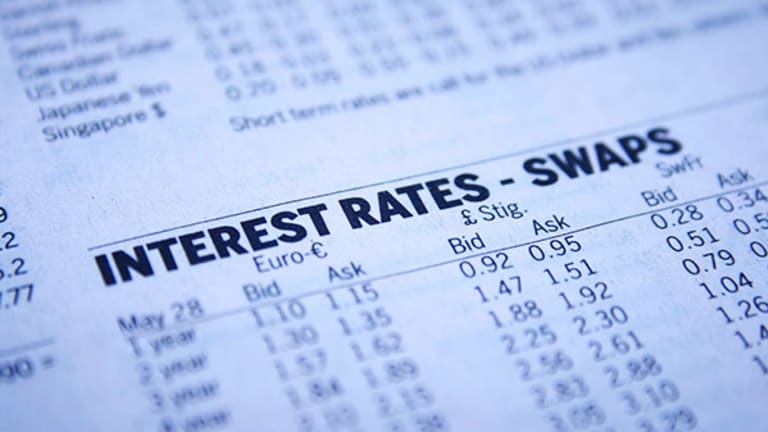 Junk Bond Trouble Is Isolated in Energy Sector -- MainStay Manager
The problems roiling the junk bond market are caused by and limited to the energy sector, says a MainStay portfolio manager. This selloff is a buying opportunity.
Correction: This article has been updated from Dec. 15, 2:44 p.m. ET to correct a figure in the next to last paragraph.

The problems roiling the junk bond market are isolated to the energy sector, said Poul Kristensen, portfolio manager for the MainStay Retirement 2030 Fund (MRTTX) . Investors should use this selloff as a buying opportunity, he recommended.
"The spread between high-yield energy issuers and non-energy issuers is the widest we have seen in decades," said Kristensen. "We think the problems are very concentrated in that area, and valuations are starting to look attractive from a long-term perspective."
Kristensen also co-manages the MainStay Absolute Return Multi-Strategy Fund (MSAKX) and helps oversee $9.26 billion at New York Life Investment Management's strategic asset allocation and solutions group.
In his view, the Federal Reservewill likely raise rates this week, but its commentary in its press statement and press conference will be cautious and will emphasize that this is a step in a process that is going to be very gradual. As a result, the economic environment should be supportive of higher yields. In particular, he said, short-duration high-yield securities should benefit from a slow increase in short-term interest rates and a positive high-yield environment.
In the municipal bond market, Kristensen said active management is poised to benefit from inefficiencies and reduced liquidity due to a decline in trading desk inventories.
"Some of the dealers have very low inventories here," said Kristensen. "We think there are definitely opportunities here because valuations are attractive from a long-term view."
As for stocks, Kristensen said the U.S. stock market has historically performed well in slow Fed tightening cycles. That is essentially what he expects this time around. He is forecasting a single-digit annual return environment in the coming year, in which neither inflation nor deflation is a problem.
And while worries about the plummeting price of oil have pulled down stocks in recent days, Kristensen said investors are now missing the bright side of lower energy costs.
"The loss of revenue in the oil industry is basically a major cost savings for everybody else," said Kristensen. "The U.S. consumer will save close to $230 billion per year from this drop in gas prices."
Kristensen said oil will stabilize in the coming year, which will help the stock market. And in his view it may also make sense to "revisit commodities in the year ahead" following the stimulus measures taking place in China and other countries.