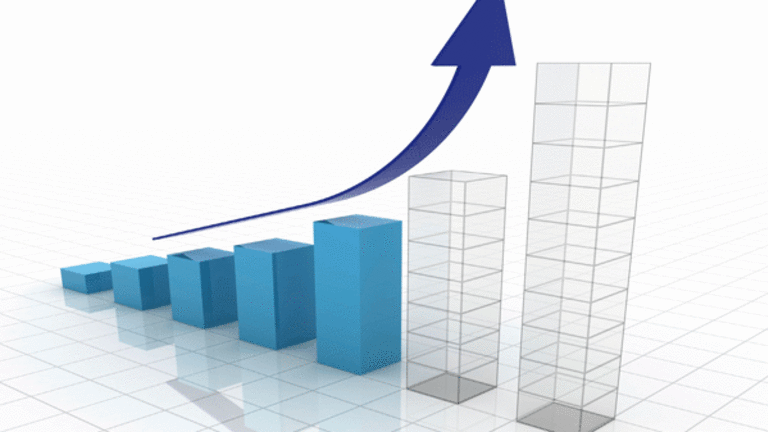 Jobs Report: What the Experts Expect
Nonfarm payrolls are expected to fall by 87,000, though private sector employers are expected to add 82,500 jobs in July.
NEW YORK (
) -- Most economists believe employers broadly shed jobs again in the month of July. But the sour stat will mostly result from continued and expected Census worker layoffs in the government ranks.
So, look for a repeated scene to play out on Wall Street in the morning, where market observers will quickly dismiss the headline number and instead focus on the number of private sector jobs created during the month.
When the Labor Department's report is released Friday at 8:30 a.m. EDT, expect nonfarm payrolls to drop by 87,000, according to consensus figures provided by Briefing.com. But Wall Street economists are also looking for private sector payrolls to have grown by 82,500 last month, which will top the estimated
42,000 jobs gained in the private sector as reported by
Automatic Data Processing
(ADP) - Get Automatic Data Processing Inc. Report
earlier in the week.
In June, the
job market lost 125,000 jobs. And while the private sector still managed to add 83,000 jobs during the month, the total lacked the spark Wall Street was looking for.
Meanwhile, the unemployment rate is expected to edge higher to 9.6% in July from 9.5% the month before.
Layoffs continued making headlines in July, as
Boeing
(NOC) - Get Northrop Grumman Corporation Report
,
Stanley Black & Decker
(SWK) - Get Stanley Black & Decker Inc. Report
and
Winn-Dixie
( WINN), among others, issued pink slips during the month.
Challenger, Gray & Christmas echoed that when it reported announced layoffs grew 6% in July, though that's still well under recession-level job cuts.
While
stocks appear to be holding tight ahead of the release, a group of economists and labor market experts offered a few thoughts on what they see in the U.S. job picture and what they'll be looking for out of Friday's report.
Brian Bethune, chief financial economist, IHS Global Insight
"We still are of the view that around 60,000 to 70,000 private sector jobs were created. That is somewhat higher than the ADP report. But overall, it's not going to be enough to offset the decline in census workers."
"We are going to see probably some gains in hours worked and average hourly earnings; we'll still see income gains, which is going to keep the recovery going, even though the total jobs picture has not been terrific."
Peter Cardillo, chief market economist, Avalon Partners
"I'm looking for nonfarms to go up about 5,000. I know I'm on the optimistic side. I think that the private sector probably added some 92,000 or 93,000. I think the key is to see an improving trend by the private sector."
"I think if we see the private sector adding more, increasing on a monthly basis, I think that's a good indication -- that, along with other indicators we've been getting -- seems to suggest that the decline in economic activity has been arrested and the economy has been growing at a slow pace. I think that's what the market is trying to figure out."
Robert Dye, senior economist, PNC Financial Services
"My expectations are that we're going to see a net loss of jobs for July with establishment payrolls down about 100,000 or so. Maybe we'll get about a 100,000 private sector jobs and a loss of total government workers down about 200,000, most of those being temporary census workers on the order of 175,000. And then, I'm going to throw in another negative 25,000 for other government workers, mostly state and local government employees as we see ongoing budget cutbacks at the state and local level."
"I think there is the potential for downside surprise because we haven't gotten a lot of much strong news out of the private sector and I think we have a good understanding that we'll have a net loss on the government side. We're looking at a mix of labor market data now that says labor markets remain wobbly at best, not improving as much as what we would like. It looks like business owners remain very cautious in their hiring practices."
John Challenger, chief executive officer, outplacement firm Challenger, Gray & Christmas
"I would like to see where the job growth is occurring. Is the job growth in the private sector in industries we care about that suggest the robust growth areas of the economy are getting into gear -- key American industries. How much of the job growth is temporary? It'll be interesting to see whether businesses are working more hours, a sign that there's just more demand for work. I like to look at the report to see if more self-employed people are working. One of the big phenomena coming out of this recession is that there are a lot more people, I think, working as consultants on a self-employed basis.
Stephen Bronars, Ph.D., senior economist, Welch Consulting
"Where I'd be looking is to see that some of these workers that had been working part time who are now working full time, so a reduction in the fraction of workers who are just working part time. I'd be looking for a reduction, actually, in the number of discouraged workers and marginally attached workers, even if there's no improvement in the unemployment rate itself. Those are the things that are going to have to happen before the unemployment rate actually starts coming down.
"There's just not been enough job creation to really move that number. About 100,000 jobs per month, which is what it's averaged over the last six months, is going to mean very little change in the unemployment rate. We're going to need to see much bigger numbers, and the first signs of that will be people moving from part time to full time, increase in average hours worked, and see people coming back in to the labor market, moving from being a discouraged worker to actually searching for work."
--Written by Sung Moss in New York