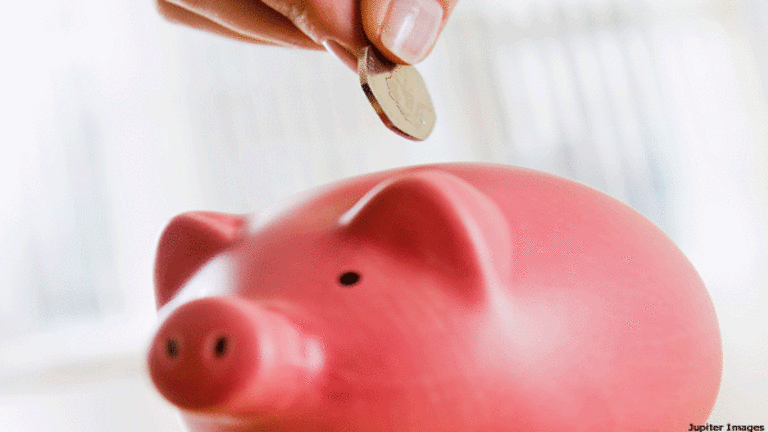 Jobs On Tap, But Oil Will Dominate Coming Week
Concerns that violent uprisings will spread across the Middle East and drive oil prices higher will likely overshadow economic news next week -- even the highly anticipated February jobs report on Friday.
NEW YORK (
) -- Next week could bring more clarity on the labor market with the government's February jobs report on Friday, but nothing on the economic data docket will clear up the market's current concern -- the possibility of political uprisings spreading throughout the Middle East.
Markets tumbled as escalating violence in Libya caused disruptions to the country's oil production, raising concerns that power struggles could spread to key oil producers in the Middle East, obstructing supplies. The fears pushed crude oil to two-year highs and past the $100 a barrel mark. The sudden spike triggered additional fears that higher prices at the pump could curtail consumer spending, which would slow already tepid economic growth.
"Two weeks ago, we thought the market could handle the situation in the Middle East, but after the hits we took on Tuesday and Wednesday, we're not so sure the market can handle this -- especially if the dominoes materialize," said Scott O'Neil, president of MarketSmith and a portfolio manager with O'Neil Data Systems. "The big concern is Saudi Arabia. If uprisings materialize over there that would be a real concern for us."
O'Neil is particularly apprehensive because the market is in the late stages of an uptrend that began in March 2009.
> > Bull or Bear? Vote in Our Poll
"In the latter stages of a cycle, the market is more volatile and less likely to progress, so that makes us more vulnerable to a situation like the Middle East. I'm not so sure that we can come out of this in a strong way," he said, adding that he believes Middle Eastern conflicts are still in the beginning stages.
In addition to geopolitical concerns, the U.S. is facing serious budgetary issues that could result in a government shutdown as early as March 5 if policymakers don't pass a funding plan by March 4.
"A brief federal government shutdown would not pose a serious direct threat to private sector growth, but it could sour consumer and business confidence, adding to the potential downdraft from higher oil prices and a potential correction or stall in equity markets," said PNC Chief Economist Stuart Hoffman, adding that downside risks to the U.S. economy are mounting.
"Prior to the events of the past two weeks, economic risk factors had rebalanced after years of dominant downside risks during the 'Great Recession' and through the early stages of the recovery. It now looks like downside risks have again marginally increased at the expense of upside potential, around a baseline economic forecast that still calls for moderate growth," he said in a recent note.
Peter Cardillo, chief market economist at Avalon Partners, believes the coming week's influx of data will show that economic conditions are continuing to improve, but that concerns about the Middle East aren't likely to fade any time soon.
"If gasoline prices continue to move higher, that will obviously take a bite out of consumer spending," Cardillo said. "I don't think it will be enough to derail growth, but it could certainly slow growth ahead. However, if the situation in North Africa gets worse -- and I do think it will probably get a little worse before it gets better -- if there's a substantial disruption to oil supplies or if conflict spreads into other areas, then I think oil prices could go as high at $115 a barrel."
Cardillo doesn't expect prices to remain that high for too long because it will probably prompt Saudi Arabia or even the U.S. to release some crude oil reserves.
On Monday, personal income and spending reports are expected to show mild growth in January, of 0.1% and 0.4%, respectively.
Tuesday brings March vehicle sales data as well as the Commerce Department's report on January construction spending. The market will also get a read on manufacturing activity in February from the Institute for Supply Management. According to Briefing.com, economists expect the ISM index to dip to 60.5, from a reading of 60.8 in January.
By Wednesday, the market may shift its focus to job creation -- the linchpin of a self-sustaining economic recovery -- as
Automatic Data Processing
reports on private sector job growth in February. In January, companies added 187,000 positions.
The middle of the week also brings
Federal Reserve
Chairman Ben Bernanke's semiannual monetary report to the House Financial Services Committee. In a recent note, Deutsche Bank economists Joseph LaVorgna and Brett Ryan said they will be looking to see what Bernanke says about rising oil prices.
"Our best guess is that high oil prices will elicit greater caution with respect to the economic outlook, meaning that all else being equal, rising oil will prompt the Fed to keep rates 'lower for longer' in order to assure a self-sustaining expansion," they said.
Later in Wednesday's trading day, the Fed will releases its Beige Book for March. The anecdotal report on economic conditions across the Fed's 12 districts will be used as a reference at the Federal Open Market Committee's next policy-setting meeting on March 15.
Thursday brings weekly initial jobless claims data and a look at activity across the services sector in February from the Institute for Supply Management. In January, the ISM nonmanufacturing index rose to 59.4, from a reading of 57.1 in December.
The government's February jobs report, which will likely attract more attention than any other report in the week's lineup, will be released at 8:30 a.m. EST on Friday. According to Briefing.com, economists are anticipating job growth of 172,000, which represents a strong rise after January's mild increase of 36,000. Private payrolls are slated to rise by 185,000, after growth of 50,000 in January. The unemployment rate, however, is expected to tick up to 9.1%, from 9% in January.
The market will also get data on January factory orders during Friday morning's session. In December, factory orders rose 0.2%.
--
Written by Melinda Peer in New York
.
Disclosure: TheStreet's editorial policy prohibits staff editors and reporters from holding positions in any individual stocks.