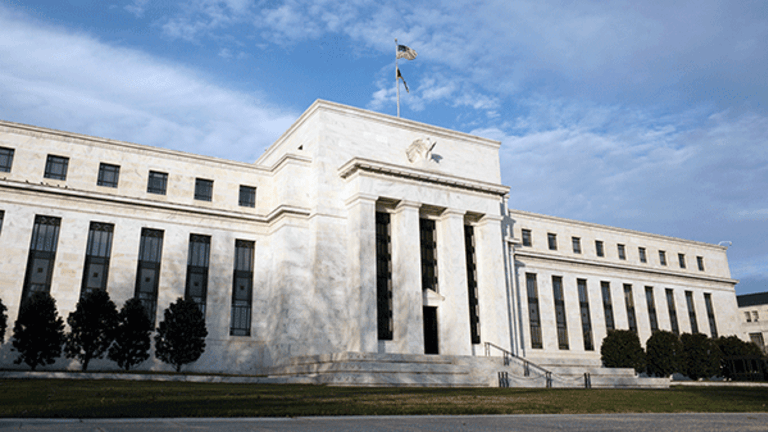 President Trump Just Gave the Federal Reserve a Gigantic Number to Fear
Be worried, Janet Yellen.
Memo to Janet Yellen and the Federal Reserve: with the type of growth now officially proposed by President Trump, might want to pick up the pace of interest rate hikes in order to hit wallet-busting inflation off at the pass. 
In a series of new posts on its website Friday evening, the White House laid what it calls a "bold plan" to create 25 million new jobs over the next decade and return to 4% annual economic growth. If met, it would mark the most jobs created under any U.S. president ever. Meanwhile, the U.S. hasn't reached annual GDP growth of 4% since hitting 4.1% back in the internet heyday of 2000. 
The latest proclamation leaves out specifics on how Trump plans to achieve such lofty goals except to say the President will lower tax rates in "every tax bracket," "simplify the tax code" and "reduce the U.S. corporate tax rate." Trump also intends to make good on his campaign promise to renegotiate trade deals, says the post.
"His [Trump] job creation plan includes a number of things. First of all, it's just rolling back some of these corrosive regulations," Trump adviser Kellyanne Conway said in a recent interview.
"This is something that we just haven't had over the last eight years," she said, adding that "We have been pretty hostile as a nation to energy investment, and it is time we have presidential leadership that will help develop it in a responsible and profitable way for all of us so that we have less dependence on foreign sources of oil."
Fed Chair Yellen may not be so smiley by year end
Up until this point, Yellen and her besties at the Fed have been rather non-nonchalant on the impact of inflation emanating from an overheating U.S. economy. "Economic growth more broadly seems unlikely to pick up markedly in the near term given the ongoing restraint from weak foreign demand, rising interest rates, an aging population and other factors," Yellen said at a speech this week at Stanford University.
Yellen added, "It will likely be prudent to adjust the stance of monetary policy gradually over time," sticking with language she and other Fed members have used in recent past to characterize future policy actions. 
To be sure, the Trump administration has just given Yellen and the Fed reason to reassess their approach this year (and in future years) to normalizing interest rates. As of right now, the Fed has only penciled in three quarter-point increases in rates this year out of the eight times they are scheduled to meet. 
Suddenly, Yellen's first post interest rate decision presser of the year on March 15 can't get here quick enough.