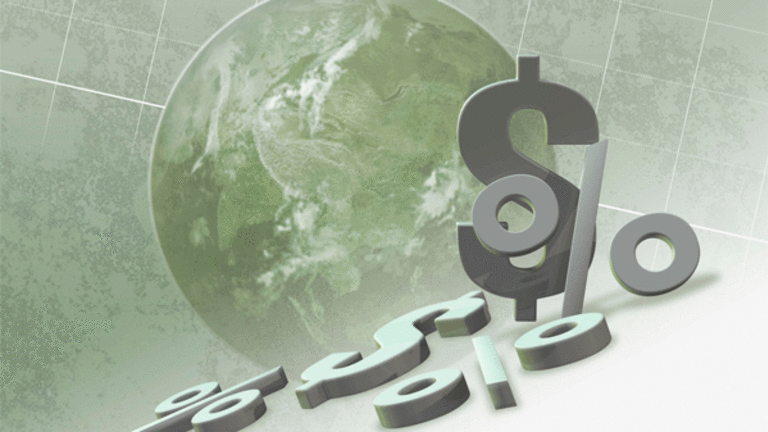 Investors Should Take Calm From the Latest Fed Statement
Investors received calming news from the latest Federal Reserve statement.
NEW YORK (TheStreet) -- Investors received calming news from the Federal Reserve on Wednesday as central bankers showed they're not oblivious to market jitters created by their communication.
The Fed's latest policy-making statement said the central bank would slow its rate of monthly asset purchases -- also referred to as its economic stimulus program -- to $45 billion a month ($20 billion in mortgage-backed securities and $25 billion in longer-term Treasuries). But it also reiterated the commitment to maintain the federal funds rate for a considerable time after the end of stimulus.

WATCH: More feature videos on TheStreet TV | More videos from Joe Deaux
"I think all the Fed is trying to signal is: We're trying to be careful, we're going to have a balanced opinion, we're going to [approach a rate rise] slowly," Wells Fargo Advantage Funds senior portfolio manager Ann Miletti, said in an interview.
While many headlines about the statement focus on continuation of the so-called taper and pickup in economic growth, it's important for investors not to forget the recent saga of rates rhetoric Chair Janet Yellen and others have delivered since last month.
During her first press conference as Fed chair, Yellen said in March that the central bank could begin to raise rates six months after it ended the economic stimulus program.
Yellen added to those comments a few weeks later in a speech to the Economic Club of New York, saying that the Fed will maintain the current federal funds rate for as long as unemployment remains unusually high or inflation widely misses projections.
The Fed said Wednesday that it would hold main interest rates "for a considerable time" after the end of quantitative easing.
This isn't new, but Yellen and her Fed are stressing "considerable time" instead of the Chair's press conference comments of six months after the end of monetary stimulus.
"It seemed pretty inconsequential, and if anything we're on autopilot," Chris Bouffard, chief investment officer at The Mutual Fund Store, said in a phone interview about the statement.
Investors can walk away from this Fed policy statement with enough confidence that the central bank is going to continue tapering its economic stimulus program at each meeting, and that the Fed won't pull the trigger to boost the federal funds rate until a considerable amount of time after stimulus ends. Simply, they don't want to give you an exact date for when it will raise interest rates.
>>Watch: Do the Fed's Rate Comments Misdirect Target Date Funds?

>>Watch: Federal Reserve Walks Back Boosting Rates Soon, Calms Market Jitters

-- Written by Joe Deaux in New York.
>Contact by Email.