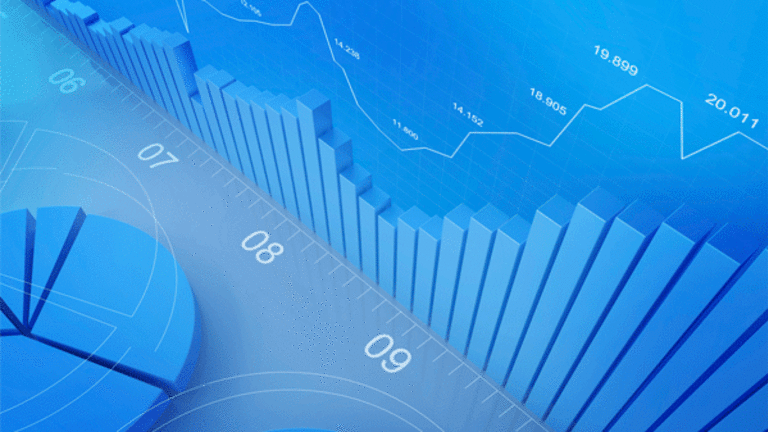 Investors Pay High Cost for Ignoring Shaky Eurozone Fundamentals
Weakening economic growth in the euro-zone is threatening to push global stocks lower.
NEW YORK (
) -- Expectations that the results of German Chancellor Angela Merkel and French President Nicolas Sarkozy's meeting today could help salvage the growing European debt crisis required investors to ignore the underlying economic reality, which -- given the declines in U.S. markets today -- they did.
Prior to the Merkel-Sarkozy meeting, there were clear indications that the fundamentals of the broader European economy are on shaky ground.
We pointed out that the rally in European markets that closed out last week had serious potential to flop due to slowing growth across the eurozone. By early Tuesday morning, the market was beginning to reflect a slew of negative GDP numbers coming out from Eurostat, the European Union's official statistics agency.
The morning shocker came compliments
of Germany, which saw its economy grow at a paltry 0.1% in the second quarter. According to High Frequency Economics, the country's GDP grew 0.4% at an annualized rate.
Economists still say that Germany is in a soft patch, not a double-dip. However, the news rattled investors, who were relying on stronger growth in Germany to help pull its European neighbors out from their fiscal quagmires.
A snapshot of GDP in the eurozone disappointed the market as well. Eurozone GDP grew by 0.2% in the second quarter, according to Eurostat. Again, economists were expecting stronger numbers. The last time that the eurozone grew that slowly was spring of 2009. In the first quarter, the eurozone expanded by 0.8%, a strong gain but short-lived.
"While no breakdown is available at this stage, monthly industrial production and construction figures suggest that these sectors caused around 0.2 percentage points of the slowdown," said Capital Economics. "Accordingly, service sector activity appears to be slowing sharply too."
High Frequency Economics predicts that future revisions to the GDP numbers will only be lower. Eurostat is expected to publish current account numbers on Wednesday, which HFE expects to come in at a surplus of 1.7 billion euro. "A result like this would be virtually unchanged from a year ago," meaning that "next exports will turn out to have subtracted from economic growth in the second quarter."
Adding to the likelihood that eurozone GDP numbers are actually worse than reported is the economic contraction in Greece, which has not yet been taken account of in the overall GDP numbers to date. HFE estimates that growth in Greece plunged 2.8% in the second quarter. "The inclusion of this result alone would reduce the Zonal GDP growth rate by 0.1 percentage point."
A detailed breakdown of eurozone economic data is expected in early September. So far, a lack of action from European officials has compounded the negative effect of low growth. The market seems only more likely to reflect growing jitters around a potential debt contagion.
Results from a meeting between German Chancellor Angela Merkel and French President Nicolas Sarkozy suggest that policymakers are not ready to take drastic measures such as adopting a "Eurobond."
Such a strategy would essentially pool together debt across countries in the eurozone to create a bond market large enough to reach liquidity levels comparable to those of U.S. Treasuries. However, Germany has repeatedly dismissed the idea, arguing that putting such a liability on itself and other northern European countries would violate an agreement between eurozone countries that each nation should be fiscally responsible for its own debt.
Both Merkel and Sarkozy have said that eurobonds would not resolve the crisis.
Equity markets around the world are
responding negatively, with Germany's DAX closing down 0.45% and London's FTSE gaining 0.1%. Major averages in the U.S. were last down more than 1% with the Dow tumbling 160 points at Tuesday's session lows.
-- Written by Chao Deng in New York.
>To contact the writer of this article, click here:
Chao Deng
.
>To follow the writer on Twitter, go to:
@chao_deng
>To submit a news tip, send an email to:
.