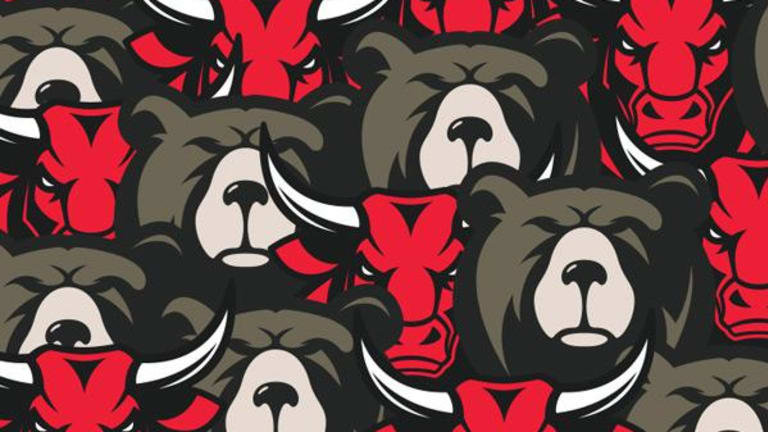 The Red-Hot S&P 500 Could Possibly Crater 10% in a Week This Month, Again
From VIX calls to leveraged loans, here's what I like.
There's nothing hotter than the VIX and volatility this summer. The VIX is near its lowest levels for as far back as it's been calculated, all the way back to 1990.
Check out this chart:
The VIX Since 1990
In fact, the VIX appears to have hit its lowest level ever -- below 9.0 -- immediately following last Wednesday's Federal Open Market Committee announcement.
Now, a slew of famous investors and strategists have been warning in the past week about big market risks, in virtually every case including some concerns about low VIX and low volatility. These warnings have come from:
Jeff Gundlach of Doubleline
Howard Marks of Oaktree Capital OAK
Harley Bassman, formerly of Pimco
Marko Kolanovic of JP Morgan Chase (JPM)
Strategy desks at Morgan Stanley (MS), the Royal Bank of Canada (RY), etc.
This is a concern that I've expressed as well -- and it isn't limited to the equity market. Consider the 10-Year U.S. Treasury VIX:
Treasury VIX Back to 2004
This indicator has only been this low on three previous occasions, and each one preceded a large rise in interest rates. That hasn't happened so far, as Treasuries remain range-bound. But it's another sign that contrarians such as myself can point to about market risks.
So, the low VIX is spawning a great deal of angst and concern. But are these fears overdone? Let's check a few things out.
The U.S. Economy
Blackrock recently published a report that said markets can remain placid as long as we have a sustained U.S. economic expansion (which recent data support). 
Of course, a benign economic background also supports low volatility. This isn't an environment that we're used to, but it's something worth considering. 
Central Banks
We got some tough talk (or at least what passes for tough talk) from the Federal Reserve and the European Central Bank in early June. But after less than three weeks of watching bond yields go higher, both banks reverted to their more-dovish personas. This further dampened volatility.
Watch More with TheStreet:
Must See: Apple's Worst Products Ever Made
There's No Credit Bubble
One thing that's very clear to me is that with stocks at all-time highs and the VIX at all-time lows, there's room for credit spreads to improve (or at least outperform on the downside).
After all, there's a strong relationship over time between credit spreads and volatility. Remember, bond investors have limited upside but full downside. So, periods of low volatility - with less variation in potential outcomes - give them comfort.
Check out the CDX HY Index Spread (a 100-name credit-derivative index of high-yield companies):
HY Credit Spreads vs. the VIX Since 2006
What I like about this comparison is that represents five-year credit spreads for each company in the index. (Many other bond-index spreads are distorted over time by changes in the underlying portfolio's maturity.)
The blue line in the chart above is the CDS spread, and you can see that it tracks the VIX reasonably well, although of late it has actually underperformed.
So as tempting as it might be to call for a "bond bubble," the evidence is that bonds have more cushion relative to historical valuations than in the past.
So, What Should You Invest In?
While it's highly unlikely that we see a repeat of August 2015 -- where the S&P 500 dropped 10% in a week or so -- my analysis says that could possibly happen.
So, I like buying VIX calls with very high strikes as a way to play this. I wouldn't spend a lot of premium on this, but I would buy some "lottery tickets" just in case VIX does explode to the upside.
I'm also comfortable adding to credit products. I still like leveraged loans a touch more than I like high-yield bonds, but I think we can add exposure to both. (I prefer actively-managed strategies rather than ETFs for both of these investments.)
New Bitcoin Cash Plunges in Value; Here's Why Prices Could Nosedive Even Further
I'm not quite as enthusiastic about adding to municipal bonds. But as it becomes clear that tax reform is far from likely, there will be some value in municipal bonds, not all of which have gotten back to pre-election levels.
For both municipal bonds and leveraged loans, I'd like to add closed-end funds. I've seen closed-end fund discounts to NAV increase again, particularly in the leveraged-loan asset class. I like that additional discount, and I'm comfortable taking the leverage to get additional current income as well.
On the dividend-stock side of the income equation, go for business-development corporations, which offer high current yields. These have a vast range in terms of quality of underlying portfolio and quality of management, but I think this sector has positive momentum. We're seeing some merger-and-acquisition activity in the space, as it's becoming more difficult to originate good loans and lending relationships.
I use the VanEck Vectors BDC Income ETF (BIZD) to illustrate this point:
VanEck Vectors BDC Income ETF
Although this ETF is a bit small and concentrated (with only 25 holdings less than $200 million), it illustrates my point.
And lastly, I continue to advocate for master limited partnerships. A revamped White House team will look for some easy wins in the fall, and MLPs fit the bill nicely. They've been performing strongly of late and continue to offer a high dividend without showing signs of credit stress that has haunted this group in the past.
More of What's Trending on TheStreet: