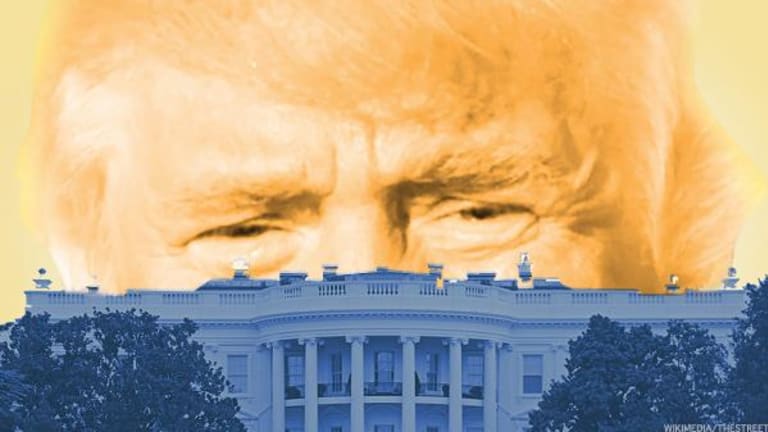 How to Invest for Income in the Trump Era
New columnist Peter Tchir will follow bonds and other income investments.
Bond expert Peter Tchir is joining TheStreet as a columnist writing about bonds and other investments that focus on producing current income rather than capital gains.
"My goal is distill down what is important and relevant and why it is important and relevant," Tchir, head of macro income strategy at Brean Capital, said in an interview. "I want to take my years of experience to cut through the noise and highlight what if anything has broader implications, is a potential opportunity or serves as a warning signal."
The expert said he hopes to help registered investment advisors and larger individual investors add or manage an income component to their portfolios.
"Managing [a portfolio's] income portion can be as important as managing the more traditional equity portion," he said. "There are many environments where the right fixed-income asset can have a much better risk/reward profile than other asset classes. Identifying the right part of the market, along with the right way to express that view, can meaningfully affect overall portfolio performance."
Tchir started his career at Bankers Trust (and later at Deutsche Bank) running high-yield derivatives. He has traded all manner of fixed-income products, both on the sell side as a market maker and as a portfolio manager at a fixed-income hedge fund. During the 2008-2009 financial crisis, he ran the U.S. CDS-index business (made famous by The Big Short) for RBS.
The bond-market watcher holds a B.S. in mathematics and computer sciences from the University of Waterloo and an MBA with distinction from Vanderbilt University, where he also won the Matt Wiggington Leadership Award for outstanding performance in finance.
You can read Tchir's first column here for a look at how President Trump is doing implementing the new administration's economic agenda.