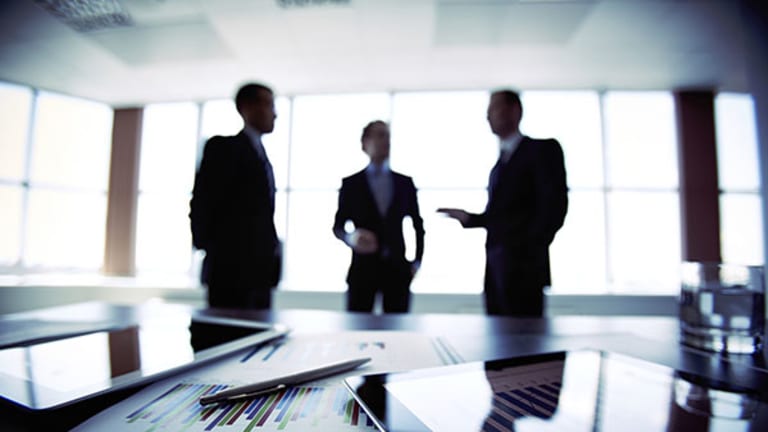 Higher-Paying Jobs Are Coming Back, but Wage Growth Still Lags
Friday's jobs report shows stronger hiring in professional and business services, retail trade, health care and manufacturing.
NEW YORK (TheStreet) -- For the first time since the financial crisis, the jobs recovery is starting to include higher-paying positions.
The latest U.S. employment report, released Friday, shows that the bigger-than-expected jump in new jobs during November was fueled partly by stronger hiring in professional and business services, retail trade, health care and manufacturing.
That followed a Federal Reserve survey earlier in the week showing "employment gains were widespread" in October and November. The survey, known as the Beige Book, reported higher employment in the software and IT sectors in Boston and more hiring by financial companies in New York. It also said many companies were having trouble filling jobs in IT and engineering, legal and health care services, management, skilled manufacturing and transportation.
Economic recoveries generally start with an increase in low-wage positions and then move on to more high-end and diverse jobs. But the rebound in higher-paying jobs has taken much longer than many expected.
"It usually takes two or three years, but this time it's taken five years," says Samuel Coffin, an economist at UBS Securities. Coffin says he's seen signs in recent months that more higher-paying industries are hiring.
Still, the jobs picture remains mixed. The November jobs report showed that there was little change in long-term unemployment -- people who have been out of work for at least six months. The number of part-time workers who couldn't find full-time jobs also changed little. Wage growth continues to be sluggish.
Earlier in the week, the ADP National Employment report showed a slowdown in hiring in the private sector in November. And tucked inside the Fed's Beige Book were data that showed that overall price and wage increases were "subdued."
President Obama jumped on the wage issue while addressing the Business Roundtable earlier this week. He pointedly asked business leaders why wages weren't picking up faster.
"Although corporate profits are at the highest level in 60 years, the stock market is up 150%, wages and incomes still haven't gone up significantly and certainly have not picked up the way they did in earlier generations," he said. "We just saw the best six-month period of economic growth in over a decade" and yet wages haven't kept pace, he said.
The lag in wage growth worries experts.
"We had been expecting a bit more wage inflation than we've seen, whether it's the unemployment rate coming down or the number job openings going up rapidly -- and we haven't seen it yet," says Coffin of UBS. "It is a bit of a concern."
The outlook for both jobs and wages remains uncertain.
David Santschi, chief executive of research company TrimTabs Investment Research, said his data indicate job growth over the past two months hit its highest level since May 2010. However, he's among the most pessimistic about the recovery. In fact, he's bracing for a possible economic slowdown, which could choke job growth.
"I think there will be ebbs and flows in the improvement in the jobs market," said Brad Sorensen, director of market and sector research at Schwab. "Could we get a tick up from 5.8% to 5.9% or 6% as some employees re-enter the workforce? That could happen. But in general, we think it's a decent picture."
This article is commentary by an independent contributor, separate from TheStreet's regular news coverage.