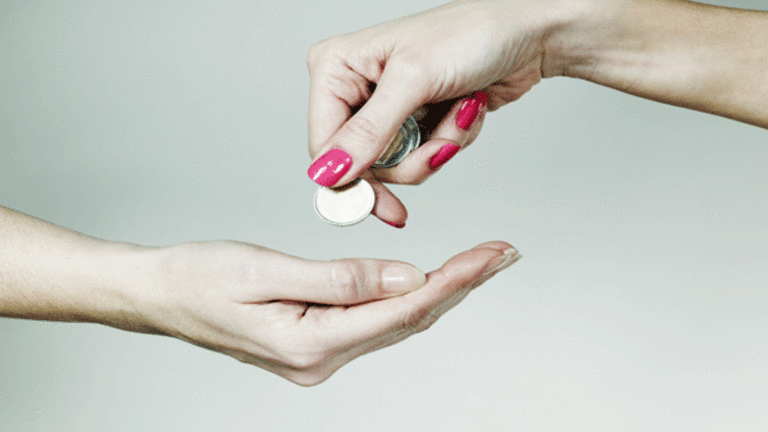 Here's Why Rates Will Rise Sooner Than Investors Anticipate
The Fed has reason to raise rates sooner than what market participants thought last week.
NEW YORK (TheStreet) -- Five years into the economic recovery and the most pertinent question in the market remains when will the Federal Reserve raise interest rates that have lingered near zero since late-2008.
A rate hike would most likely ripple through equity, commodity and bond markets in the U.S., Europe and throughout the world's emerging economies. Simply put, when the Fed hikes rates, virtually every asset traded on the globe will shift one way or another.

WATCH: More market update videos on TheStreet TV
Investors, then, are left trying to parse the Fed's policy statement against the split among the central banks members about when and by how much to increase rates.
The official Federal Open Market Committee's statement on June 18 said the central bank will keep rates at current low levels for a "considerable time" after it completes its economic stimulus program. A majority of FOMC members expect the fed funds rate to remain at 1% or lower through 2015 while the second-largest group foresees rates rising to between 1% to 2% next year.
St. Louis Fed President James Bullard is among those pressing Yellen and the bank to move up its timeline. Bullard on Thursday told reporters in New York that the central bank should deliver its first federal funds rate hike at the end of the first quarter of 2015.
"I did consider the pros and cons of moving that [target]," Bullard said. "Some of the things I'm saying today sound pretty optimistic about the economy, but we also have this negative first quarter, which was a vexing issue, and when I weighed those two I said, 'Well, maybe I'll just leave it at the end of the first quarter.'"
Bullard was referencing the final reading on first-quarter 2014 GDP, which contracted by 2.9% -- the worst quarter since the first quarter of 2009. The consensus appears that central bankers expect to hike rates sometime in 2015, but that assumes economic data doesn't take unanticipated turns.
So where should investors be looking?
"What matters is these inflation numbers," Robert Brusca, chief economist at FAO Economics, said in a phone interview.
Core personal consumption expenditures, measured by the Commerce Department, is up 1.5% year-over-year and the core consumer price index is up by 1.9%. With the Fed's inflation target at 2%, it suggests that inflation pressures are building. If inflation pushes past 2% it would force central bankers to consider raising rates.
Simply, if inflation rises soon, the Fed would have to counter that move with an increase in the fed funds rate.
"First quarter 2015 seems quite right. Could be sooner if inflation data misbehave worse," Brusca said.
Stocks rose and gold popped on June 18 after Chairman Janet Yellen held her quarterly press conference, suggesting that investors think the Fed won't raise rates until at least late 2015.
But a hint of rising inflation and growing support among key Fed officials to push rates higher sooner may cool off the market.
-- Written by Joe Deaux in New York.
>Contact by Email.