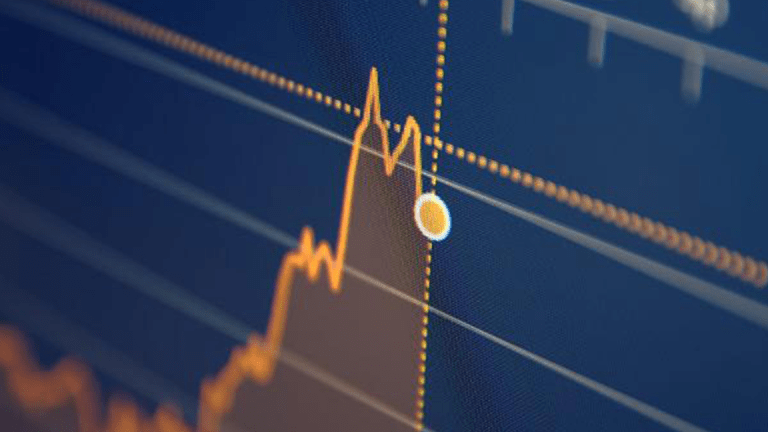 Here's When Stocks Will Care About Surging Bond Yields
Wait for higher government bond yields to 'bite,' says Jefferies. Bullish investors should beware.
As the stock market continues to reach new highs in 2018, investors are left wondering when equities will start to show concern over rising bond yields.
According to a note issued by Jefferies on Monday, Jan. 22, that won't happen until a few more conditions are met.
Recently, the selloff of two-year notes and five-year bonds has been joined by a selloff of 10-year Treasuries, which has boosted yields to three-year highs, Jefferies wrote. And there are "no signs" the U.S. yield curve has finished its shift upward.
"Ironically, the dollar has remained weak keeping monetary conditions loose while credit spreads are still unperturbed," analysts wrote. "Technically, the equity market shows no sign of stalling."
"To date, a major selloff in equities has failed to materialize partly because U.S. monetary conditions remain relaxed and credit spreads well-behaved," said analysts. The technical condition of equities markets is healthy, they added, with firm market breadth and an acceleration in the number of stocks notching new highs vs. those tallying new lows.
So at what point will the market respond negatively to high bond yields?
"Firstly, the Fed funds rate is still below the U.S. two-year note suggesting that the backdrop for equities is reflationary," analysts said. "Secondly, real bond yields are still low (in CPI terms) and near zero in producer price terms. Thirdly, there has been a huge 'reach for yield theme' globally since 2008. However, sectors with low EPS growth and/or no pricing power are already underperforming despite attractive dividend yields."
Credit spreads will ultimately start to widen as the market reassesses the likelihood of a recession or weakening of growth as "higher government bond yields 'bite.'" Jefferies said that hasn't happened yet, but outflows have been "seen in earnest from high yield and just appearing from investment grade." Analysts suggested investors "watch this space."
Real bond yields and credit spreads are what truly matter to the equities market. Real bond yields are still well below 1.5% and investment credit spreads have been tightening since the third quarter. The decline in the dollar is "actually very reflationary" for the economy.
The "bottom line," said Jefferies, is that there's a tight correlation between the two-year note and the bank stocks on the S&P 500.
"The two-year shows no sign that the selloff is over. Earnings revision for the S&P 500 financials are strong. The recent bank results season highlighted that despite one-off adjustments from tax changes, banks are looking to increase dividends and/or further buyback programs to reward shareholders," analysts wrote. "We remain bullish on U.S. financials."
More of What's Trending on TheStreet: