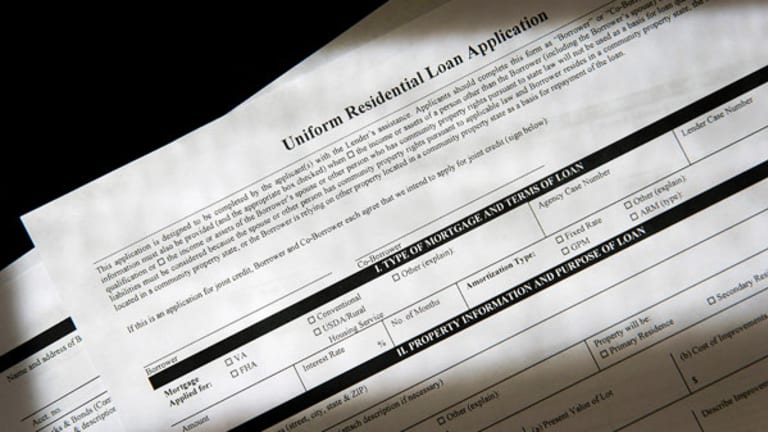 Government Shutdown Could Hit Housing Market
The Federal Housing Administration warns that a prolonged shutdown could hurt its ability to endorse new loans.
Updated from 10:12 a.m. Monday with news of government shutdown.
NEW YORK (
) -- Homebuyers should brace themselves for a possible delay in the processing or closing of home loans loans insured by the
Federal Housing Administration
due to the government shutdown.
The government has shutdown for the first time in 17 years as a long-running dispute over the Obama administration's health care law prevented Congress from meeting the Monday deadline to fund the government.
More than 800,000 workers of the government's 2.9 million workforce will be rendered idle during the partial shutdown, with only some essential services kept open.
In its
, released Monday, the Department of Housing and Urban Development said it expects only 349 of its 8,709 employees to continue working in the event of a shutdown.
The FHA will have a limited number of staff who will continue to endorse single-family loans during the shutdown.
Borrowers should contact their lenders to determine the status of the FHA loan.
While the agency doesn't expect the impact on the housing market to be significant, it warned that a prolonged shutdown could be more serious.
"If the shutdown lasts and our commitment authority runs out, we do expect that potential homeowners will be impacted, as well as home sellers and the entire housing market. We could also see a decline in home sales during an extended shutdown period, reversing the trend toward a strengthening market that we've been experiencing," HUD said in its report.
The FHA insures lenders against losses on loans where the down payment can be as low as 3.5%. It currently endorses about 15% of the market.
The agency will continue to collect upfront and monthly insurance premiums and pay claims on property in the event of a shutdown.
It will also maintain its call center to answer questions. Questions elevated to HUD staff may not be answered until the staff returns.
FHA contractors will continue to handle the sale of HUD-owned property and the bidding site will be available and maintained during shutdown.
Ginnie Mae
, which guarantees the timely payment of interest and principal on loans federally insured loans including those backed by the FHA and the Department of Veteran Affairs (VA), will continue to perform "critical and essential functions."
"An interruption in the operations would create immediate and significant market disruption that would lead to financial losses for investors and increased mortgage rates for government-insured mortgage loans," the report said.
HUD programs viewed as necessary to protect life and property will continue. This includes HUD homeless assistance grants, supportive housing for veterans and housing for people with AIDS.
Separately, bailed out housing giants
Fannie Mae
(FNMA)
and
Freddie Mac
(FMCC)
have said they will be unaffected by the shutdown and will continue to guarantee loans, according to a report from
HousingWire
.
While they may be in conservatorship, they are still private companies, they said.
-- Written by Shanthi Bharatwaj New York.
>Contact by
.
Disclosure: TheStreet's editorial policy prohibits staff editors and reporters from holding positions in any individual stocks.