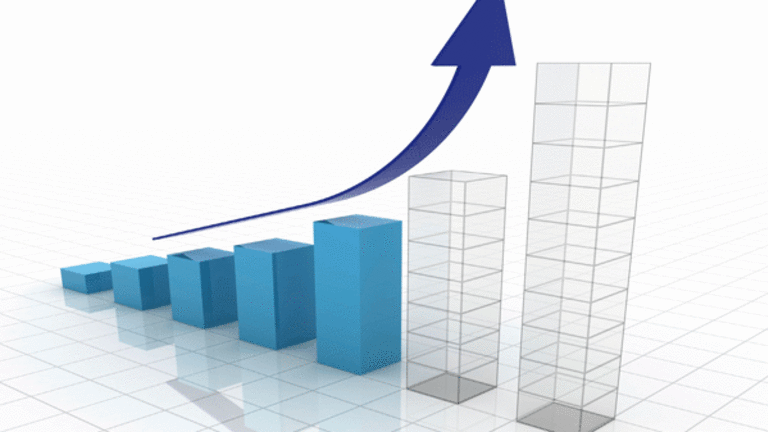 Global Fears Could Cloud Holiday Sales, Jobs Data in Coming Week
Eurozone sovereign debt concerns and increased tension in the Korean peninsula could eclipse Black Friday retail sales data and the November employment report next week.
Updated from 11/27/2010
Updated to include EU approval of Irish bailout deal, retail data
.
NEW YORK (
) -- The coming week promises a fresh influx of key economic data -- including Black Friday sales reports and the November employment report -- but data could get eclipsed by the eurozone if contagion fears continue to escalate.
Global concerns weighed heavily on the market during a week that kicked off with news of Ireland formally requesting an 85 billion euro ($113 billion) aid package from the European Union and the International Monetary Fund. Although Ireland released a detailed austerity plan and details of its aid package were all but finalized during the course of the week, market participants quickly zeroed in on other weak eurozone nations, wondering which would be the next to seek financial support.
Uncertainty also mounted in Asia after North Korea blasted a South Korean island with artillery fire on Tuesday, sparking concerns about heightened tension between the two countries.
Anxiety remained high on Friday amid reports of artillery fire on North Korean territory as part of an apparent military exercise.
On Sunday,
the U.S. and South Korea launched a joint military exercise
, although North Korea had warned it would be "merciless" if the exercise got too close to its territory, the
AP
reported. North Korean ally China attempted to defuse the tension by calling for an emergency meeting among regional powers.
> > Bull or Bear? Vote in Our Poll
In Europe on Friday, borrowing costs in Portugal and Spain spiked and the euro sunk against the dollar. Portuguese and Spanish prime ministers denied that either country intended to ask for bailout funds, and the European Commission denied reports that Portugal was under pressured to accept assistance. Markets, however, appeared little convinced as London's FTSE and the DAX in Frankfurt each finished 0.5% lower.
The EU
approved the bailout deal for Ireland
on Sunday, and EU finance ministers also agreed to create a permanent mechanism for solving future debt crises, the
AP
reported.
U.S. markets, which saw low volume on the shortened trading day following the Thanksgiving holiday, sunk despite expectations for strong retail sales during the first weekend of the holiday shopping season.
"If things don't get markedly worse, I think the focus will shift to domestic economic issues. However, if you see weakness really spread to other countries that might keep the focus on things in Europe," said Peter Tuz, president of the Chase Investment Counsel. "The wild card is the tension between North and South Korea. If that sparks, that would significantly increase global uncertainty."
The coming week gets off to a slow start with no major economic releases scheduled for Monday's session. However, the market will be abuzz with Black Friday weekend sales figures as some retailers and analysts issue reports on same-store sales and foot traffic for the first official weekend of the holiday shopping season.
"How U.S. consumers do this week will set the tone for the rest of the year," said Marc Pado, U.S. market strategist at Cantor Fitzgerald. "The fourth quarter is such a major catalyst for the whole economy, and corporations are sitting on trillions of dollars in cash. If corporations come out in the fourth quarter feeling good, then there's a lot they can do with that money -- they're not going to continue to sit on the sidelines doing nothing if they feel confident that there won't be a double-dip."
Chase Investment Counsel's Peter Tuz said comments from retailers regarding Black Friday and expectations for the holiday shopping season have the potential to move markets early next week.
"I think people will be pleasantly surprised for sales on Black Friday," said Peter Tuz, president of the Chase Investment Counsel. "Stores are doing everything they can to stay open, even staying open on Thanksgiving. Plus, the economy is on the mend -- we saw that in the upward revision to third-quarter GDP."
On Sunday, the National Retail Federation
said shopping traffic was up over the Black Friday weekend
compared with last year, while average spending per shopper increased to $365.34, up from $343.31 last year.
Weekly retail chain store sales data may see more attention than usual next week because it includes two days after Thanksgiving, according to UBS analyst Kevin Cummins. The International Council of Shopping Centers (ICSC) and Goldman Sachs release their index for the week ending Nov. 27 at 7:45 a.m. EST Tuesday.
Also on Tuesday, economists expect to see 1% growth in the September Case-Shiller 20-city home price index and a lower read on November manufacturing activity in the Chicago region. According to Briefing.com, the Chicago Purchasing Managers Index is expected to come in at 59.8, from 60.6, previously.
At 10 a.m. EST, the Conference Board is expected to report that consumer confidence strengthened to a reading of 52 in November, after October's level of 50.2.
By Wednesday, the focus will shift to the U.S. labor market with Automatic Data Processing's private-sector employment report at 8:15 a.m. EST. Economists project that the private sector gained 58,000 jobs in November, after adding 43,000 jobs in the previous month.
Although the market watches the ADP number for an indication of what Friday's government employment report might bring, UBS's Cummins said government data have shown more strength than ADP data recently.
"The official Bureau of Labor Statistics (BLS) employment data have shown much more strength than the ADP data recently," he said in a recent note. "In October, the BLS reported private payrolls jumped 159,000 vs. just 43,000 in the ADP report. In the last three months, the BLS data show 99,000 per month more strength than the ADP data ... Similarly, during the last six months, the BLS data show an average gain of 81,000 vs. just 17,000 in the ADP data. The pattern raises questions about the usefulness of the ADP data as a signal for the BLS data."
At 8:30 a.m. EST on Wednesday, the Labor Department is expected to revise its preliminary read on business productivity in the third quarter to growth of 2.4% from an initially reported uptick of 1.9%, which compares with a decline of 1.8% in the second quarter. The Department is also expected to report a 0.4% dip in unit labor costs.
At 10 a.m., Wall Street anticipates a slight contraction in the manufacturing sector in November. The Institute for Supply Management's index is expected to show a reading of 56.4 after October's level of 56.9.
The Commerce Department issues data on October construction spending at the same time. Economists project a decline of 0.5%, after rising 0.5% in September.
Wednesday's afternoon session brings November vehicle sales and the
Federal Reserve's
latest Beige Book.
Thursday brings the weekly report on initial jobless claims at 8:30 a.m. EST. Wall Street projects that the number of unemployed Americans filing first-time requests for unemployment insurance rose to 423,000 in the week ended Nov. 27 after falling to 407,000 in the previous week.
At 10 a.m. EST, the National Association of Realtors' pending home sales index is slated to remain unchanged in October after weakening by 1.8% in September.
All eyes will be on the Labor Department at 8:30 a.m. EST on Friday when it releases November jobs data. According to Briefing.com, economists expect the economy to add 130,000 nonfarm payrolls in November after gaining 151,000 in October. Nonfarm private payrolls are slated to show an increase of 140,000, compared with the previous month's growth of 159,000.
The U.S. unemployment rate is expected to remain unchanged at 9.6%. The average workweek is projected to remain flat in November while hourly earnings are expected to tick 0.1% higher after rising 0.2% in October.
The market also gets information on October factory orders and November nonmanufacturing activity on Friday. Economists expect the Commerce Department to say that factory orders slipped 1.2% in October after gaining 2.1% in September. The ISM services index is expected to inch up to 54.5 in November, from 54.3, previously.
"Generally, the month of December is pretty good," said Peter Tuz of Chase Investment Counsel. "It doesn't have to come rip-roaring through the gate, but typically, December tends to be a pretty good month for the stock market."
--
Written by Melinda Peer in New York
.
Disclosure: TheStreet's editorial policy prohibits staff editors and reporters from holding positions in any individual stocks.