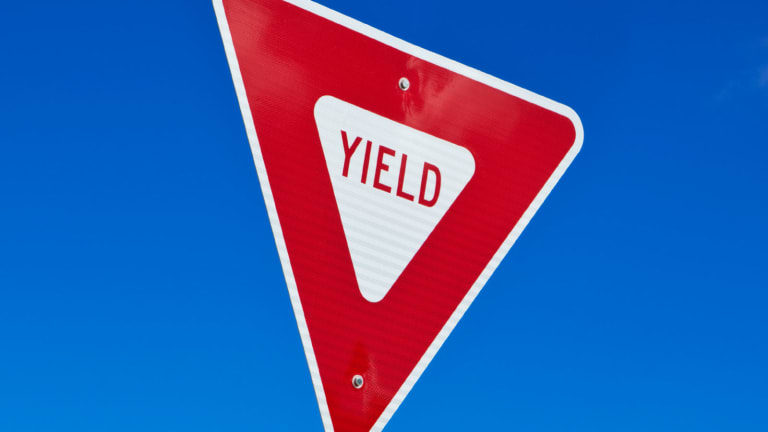 Global Bond Markets Rebound After China Calls Report on Treasuries 'Fake News'
U.S. Treasuries rallied Thursday, pulling global bond yields lower after China dismissed a report that it would strop buying U.S. government debt as "fake news."
Global bond markets steadied Thursday, sending U.S. Treasury bond yields and the dollar lower, after officials in China dismissed a report that suggested it could slow or even halt its future purchases of U.S. government debt as "fake news."
Bloomberg news reported Wednesday that China was considering a sea-change in its U.S. Treasury investments that could include a shift towards other asset classes amid trade tensions between Beijing and Washington and what it sees as the under-performance of dollar-denominated bonds. China is the world's biggest creditor nation, with foreign currency reveres that top $3.14 trillion and a holding of U.S. Treasuries that is at last $1.89 trillion.
However, China's State Administration of Foreign Exchange said Thursday that while it is diversifying some of those reserves, its U.S. investments were "market driven" and dismissed suggestions it would stop buying new debt as "fake news" in a statement on its website.
Benchmark 10-year year U.S. Treasury yields, which at March 2017 high of 2.592% during yesterday's sell-off that followed the Bloomberg report, rallied 5.3 basis points to 2.539% in early European trading, while 2-year notes were marked at 1.9605%. 
European government bonds also rebounded, with Germany's benchmark 10-year bunds falling 2.5 basis points to 0.46% following the statement from Chinese officials and data from Germany's Economy ministry which confirmed that GDP expanded at a 2.2% clip last year, the strongest gain since 2011, while the country's federal budget surplus surged to the highest levels since reunification.
More of What's Trending on TheStreet: