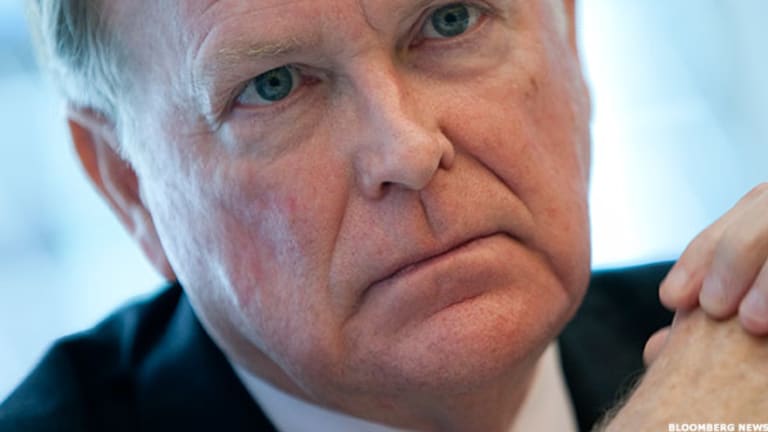 Fed's Plosser on New Unemployment Rate Threshold Language by March: 'Probably Not'
The Federal Reserve probably won't create new language about its unemployment rate threshold by the March meeting, Philadelphia Fed President Charles Plosser says.
NEW YORK (TheStreet) -- Philadelphia Fed President Charles Plosser doesn't think the Federal Reserve will issue new forward guidance language about the central bank's unemployment rate threshold by its March policy-making meeting.
Plosser said he did not know if the FOMC will implement new language if the U.S. economy reaches a 6.5% unemployment rate, and it was "probably not" likely that they would create new language about the threshold by the March meeting.
Plosser's comments came at the U.S. Monetary Policy Forum annually hosted by the Chicago Booth School of Business. Earlier he had commented that the threshold had "lost its meaning as a guidepost."
Part of the Fed's unprecedented economic stimulus program is that the central bank won't raise the federal funds rate from its historically low level at least until the unemployment rate falls below 6.5%.
Fed Chairwoman Janet Yellen repeated in testimony to the Senate Banking Committee Thursday that the FOMC likely wouldn't raise interest rates until unemployment remains below that level for a sustained period of time.
-- Written by Joe Deaux in New York.
>Contact by Email.