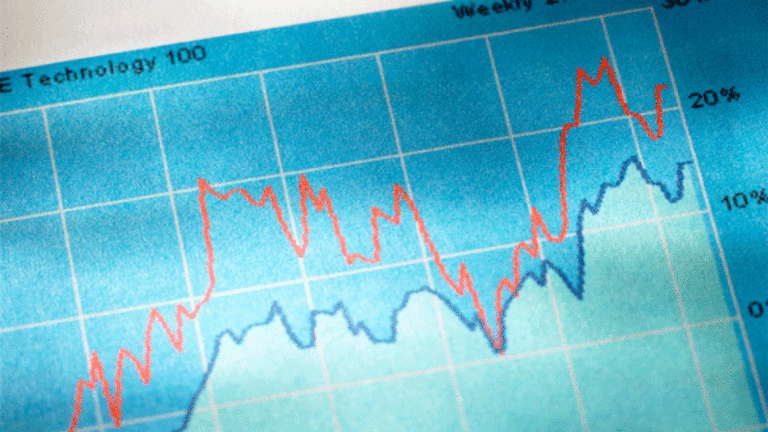 Fed's Hoenig Advocates Higher Rates
Thomas Hoenig, the president of the Kansas City Fed, says the central bank should raise rates to avoid future economic problems.
NEW YORK (TheStreet) -- Federal Reserve hawk Thomas Hoenig reportedly says the central bank should raise interest rates in order to avoid future economic problems.
"I'm not advocating for tight monetary policy, but I do think we have to get off of zero if we want to avoid repeating some of the mistakes of the past with a very easy credit environment," Hoenig was quoted saying on
CNN's
"Fareed Zakaria GPS" program by
Bloomberg
.
The central bank's benchmark federal funds rate has been at zero to 0.25% since December 2008 as policymakers have sought to stimulate the economy in the wake of the financial crisis.
Although Fed members are grappling with the question of when to raise rates again, such a change isn't expected soon.
> > Bull or Bear? Vote in Our Poll
Hoenig is the president of the Federal Reserve Bank of Kansas City and currently is not a member of the policy-setting Federal Open Market Committee. Last year he was, however, and dissented eight times against the Fed's stimulative monetary policy.
In the
CNN
interview, Hoenig reportedly said keeping rates at current levels won't encourage sufficient savings by U.S. consumers, something necessary for the long-term health of the economy.
"We've created a generation of instant gratification because our savings rate, which was running at eight percent for years and years ... fell to two percent or less," he was quoted saying by
The Wall Street Journal
. "If you look at countries, those that stay great ... they have reasonable savings rate
s."
Hoenig plans to retire from the Fed in October.
This article was written by a staff member of TheStreet.