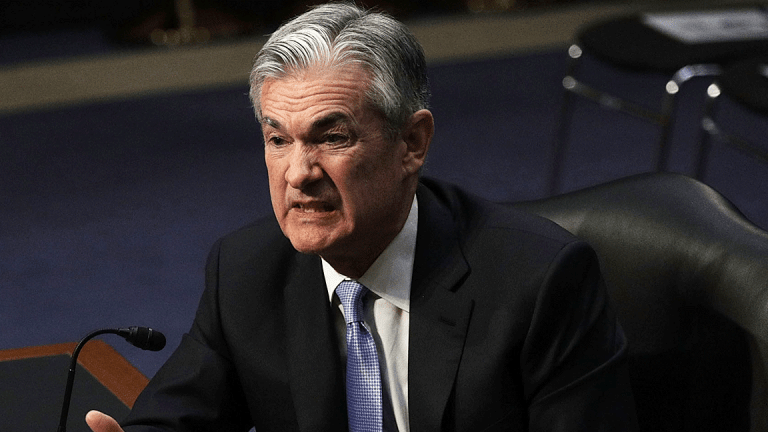 Fed Unlikely to Slow Pace of Interest Rate Hikes, Bank of America Warns Traders
The Federal Reserve's rate hike this week established a pattern: The central bank's monetary-policy committee now appears now determined to keep raising rates, Bank of America economists say. And that means traders who are currently discounting that probability may have to come around to the new paradigm.
Note to traders: It's no longer a good idea to fight the Fed.
That's the lesson of 2017, according to Bank of America Corp. economists, after the U.S. central bank raised interest rates three times this year, including a quarter-percentage-point increase on Wednesday.
The pattern marked a break from prior years, where many traders doubted the Fed's resolve to hike rates multiple times and were proven right; the policy makers increased the target lending rate just once in each of 2015 and 2016, leaving the impression that the Fed had "capitulated" to market sentiment, according to Bank of America.
So as 2018 approaches, the bank's economists are cautioning traders that a new era has dawned - one in which the Fed appears bent on pushing rates toward a more normal level after years of holding them close to zero.
And that means the central bank is likely to stick to its latest projections of three rate hikes in 2018 and at least two in 2019, even though pricing in the bond market shows traders are skeptical.
What's changed? Unemployment has fallen to a 17-year low near 4%, borrowing costs are still historically low, growth is strong, and Republican tax-cutting legislation could provide an additional fillip. In other words, economic conditions are solidifying to an extent that fewer surprises could throw the central bank off course.
"We believe the Fed's reaction function has changed because of the strength of the economy and the resilience of financial conditions," the Bank of America economists led by Aditya Bhave wrote in a report Friday. "The longer the Fed stays the course, the more likely it is that market pricing will move toward the Fed's forecasts."
The Fed's hike this week lifted the target rate to a range of 1.25% to 1.5%, up from zero as recently as November 2015. On average, monetary-policy officials see the rate climbing to between 2.3% and 3% in the long run.
This week's Fed monetary-policy meeting was Chair Janet Yellen's last, though most economists expect President Donald Trump's pick to replace her, Jerome Powell, to maintain his predecessor's push for more normal rates. 
According to the International Institute of Finance, traders currently see just a 20% chance of three rate hikes in 2018, based on pricing in futures markets. That figure has increased from just 5% in September.
At the moment, there's little to slow the Fed down, according to the Washington-based IIF, a group representing global banks.
"U.S. financial conditions remain loose and have eased further this month, helped by low volatility, tight corporate bond spreads, strong equity markets, and the softer U.S. dollar," the group wrote in a report Friday.
The Bank of America economists say that while markets now reflect higher odds that the Fed will stick to its plan in 2018, traders are still giving very little credence to the central bank's projection of more than two hikes in 2019; instead, not even one hike is fully priced into markets.
So it might be traders' turn to capitulate.
"We think it is important for investors to appreciate that the Fed is firmly in tightening mode," the economists wrote.
More of What's Trending on TheStreet: