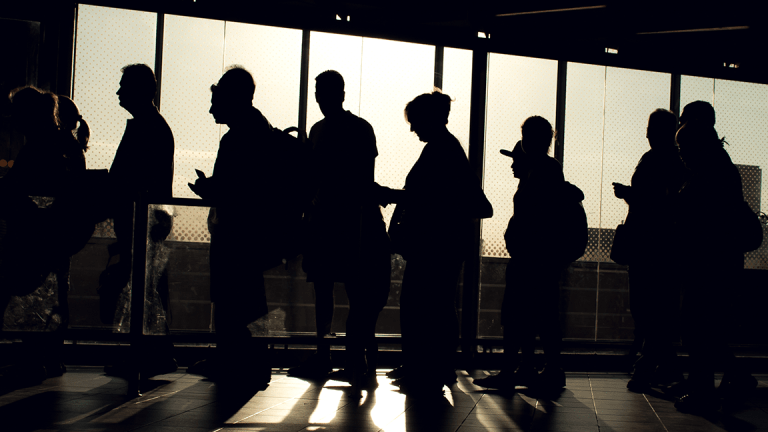 Jobs Report Puts U.S. Economy in 'Goldilocks' Labor Market
Strong labor market demand was met by strong labor market supply to put jobs in a sweet spot, BofA Merrill Lynch finds. Here's what that means for Fed rate hikes.
Wall Street responded with impressive stock market gains on Friday, March 9, following a blowout jobs report that stunned economists.
U.S. payrolls increased by 313,000, easily topping expectations of a 200,000 gain for the month to snag the fastest hiring pace for a single month since July 2016. At the same time, unemployment held steady at 4.1% for the fifth consecutive month, remaining at the lowest level since December 2000.
All statistics taken into account, February's jobs numbers made for a "Goldilocks" report, according to a note from Bank of America Merrill Lynch Global Research.
"The February employment report showed that both the demand and supply of labor increased, preventing wage pressures from picking up," BofA wrote. "(Friday's) 'Goldilocks' report suggests the business cycle still has another leg to go: The labor supply is increasing to meet the gain aggregate demand, preventing price pressures from building too aggressively."
Hiring activity in February was "incredibly strong," analysts wrote, as both goods-producing and service-producing sectors grew above trends.
But wage growth failed to keep its momentum as average hourly earnings grew by a "tepid" 0.1% month over month in February. Wages were up 2.6% year over year in February, slower than January's 2.9% growth. January's year-over-year wage growth had been the largest since 2009.
"We had expected some payback as some of the pickup last month likely owed to the softening of average weekly hours due to weather but the weaker-than-expected wage figure implies wage pressures are still nascent and there's additional slack to burn off before we see a meaningful pickup in wages," BofA wrote.
So what does this strong jobs report mean for the Federal Reserve's interest rate hikes? According to BofA, it's "all systems go" for a March hike.
"Inflation numbers have firmed and the labor market continues to expand at a healthy pace with limited wage pressures. Although wage pressures remain muted, doves appear to be less worried as the balance of risks has shifted higher," analysts said.
"For example, in remarks this morning, Chicago Fed President (Charles) Evans sounded more positive on the outlook and appeared willing to be swayed into a faster hiking cycle. Also, Gov. Lael Brainard and Atlanta Fed President Raphael Bostic's comments recently struck a more positive tone on the economy. This will likely lead to an incremental shift in the dots in the new set of economic projections but unlikely to shift the median higher," the analysts said.