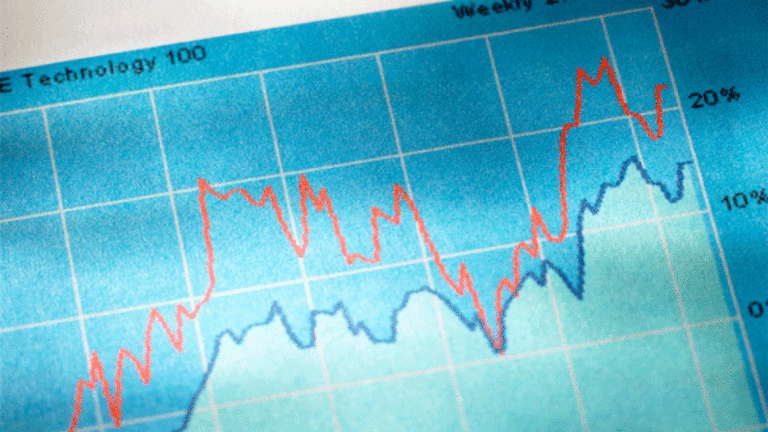 WASHINGTON (MNI) - A second month of a fractional decline in existing home sales, the 0.2% slippage in March, kept sales to a 4.59 million annual rate and the year's sales will now not quite reach the 5 million mark after all, the National Association of Realtors reported Tuesday.
Nevertheless, despite seven of the last eight months carrying a minus sign, a "spring bounce" in sales is still in the works, NAR Chief Economist Lawrence Yun told reporters as the monthly report was being made public. February sales had been 0.4% lower than January and its level of sales, 4.60 million, was not "I mentioned last August when the sales rate reached 5.3 million all the indications were that this was the last hurrah of the current cycle," Yun said.
After "essentially no change" in the sales level for the past couple of months, he continued, "buyer traffic reported by Realtors implies some upturn even after seasonal adjustments so I believe that some spring bounce can be anticipated." In addition, "There is still some pent-up activity from the weather that still needs to show," with January and February delays pushed into April and May, he said.
"There's no slowdown at all in the prices," he went on. "We do need to see a moderation in price growth because affordability will impact sales negatively."
Houses, he said, continue to be priced out of reach for many buyers. "Mortgage rates will be rising. It's inevitable," Yun said. For home prices,"with the inventory shortage, there is only one way, up." The affordability problem "can be tamed," he said, "with additional inventory. That's where housing starts come in."
"Increase housing starts," Yun said, as the rate of new construction - the factor that pushes existing homes on to the market - stays well under what it was even during the days of Federal Reserve Chairman Paul Volcker and his battle to lower 18% mortgage rates.
"Housing starts have been under a million for the past six years," Yun said, yet back in the 1970s were running up to 1.7 million. "The first priority should be the housing starts, getting more inventory to the market."
Instead of increasing, first quarter 2014 housing starts "are lower than a year before so that is a huge choke point regarding the housing recovery potential." Realtors says they have buyers, but no inventory, he said. The shortage "is pushing up prices too fast."
As an example of the price squeeze experienced by would-be buyers, "There's a huge social tension in the San Francisco market," Yun said. "Prices have risen 20% to 30% and renters feel completely left out. We don't want to have a country where there's a division, where people view some are participating and some arnot."
A new negative factor, he said, are the "politically controversial" complaints of construction labor shortages as many undocumented workers who were on the job last year apparently "can not get back in the country because of tight border conditions."
Meanwhile the old negative factors are not improving, of high prices, low supply, somewhat higher mortgage rates, tighter mortgage underwriting standards and what is now a chronic shortage of construction loan funds for local builders. They once accounted for half of all new production.
From a national policy perspective, Yun said, it is an "opportunity" to start training some of America's abundant unemployed for construction work. "The labor force participation rates of adult men are at a historic low," Yun said.
"The hindering factor right now in housing starts appear to be construction loans and labor shortages."
The negative factors are working to lower the NAR's outlook for existing home sales this year from 5.2 million to 4.98 million. That will be 2% lower than 2013. "We anticipate lower sales activity even though prices will have increased by 6% in our projections," Yun said.
The supply of existing units rose 4.7% in March to 1.99 million, still only the 5.2 months of supply seen in February and below a more normal 6% to 6.5%.
The national median price rose 7.9% to $198,500 in March, as the days of double-digit price hikes are over, Yun said. The Case Shiller report is still showing an almost 14% increase in house prices but Yun said it lags the NAR by a couple of months and will show declines to single digits soon.
The advantage in this housing market remains with the seller over the buyer, Yun said. Those metro areas of the country with the biggest price increases are seeing the slowest sales, he said.
By broad regions, in March sales dropped 3.0% in the South where prices are up 6.7% in a year, and were down 3.7% in the West where prices are 12.6% above March 2013.
In the Northeast, were prices are up just 3.2% in a year, sales rose 9.1% in March to an annual rate of 600,000. That is still a level lower by 4.8% than a year ago. Midwest sales rose 4.0% to a level of 1.04 million, which is 10.3% below a year ago.
The only sales price category where there was an increase in March was for homes selling for a million dollars or more, slice that makes up just 2% of the Realtors reported it took 55 days to bring their most recent sales to closing. A year ago it took 62 days. "Whatever inventory comes on to the market is being picked up fairly quickly," Yun said.
A small bright spot in the numbers was the fact first-time home buyers finally reached 30% of total sales in March after a year below that, yet that is still far below the 40% to 45% that used to be typical and "are underrepresented by historical standards," he said.
Sales of houses in the price ranges that first-timers look for are in sharp decline. Those priced up to $100,000 are down 17.6% in a year; those from $100,000 to $250,000 fell 9.9%; those $250,000 to $500,000 are off 2.59%.
All-cash sales were again at 33% of the total in March, have been "fairly consistent" over the last two years at that proportion, Yun said, boosted by the number of people able to avoid the mortgage approval process.
The investors' proportion in March slipped to 17% of the market "which is down from 20% or so in the prior months so perhaps investors are slowly steppingaway from the market as the price increases have made it less attractive for that rental yield," Yun said.
Economists surveyed by the National Association for Business Economics Monday said that while they were more optimistic about hiring and capital investment, including structures, in the year ahead, residential housing's affordability "no matter which way you look at it, is going to be getting worse over the next year or so." Asked if he agreed, Yun said, "Yes. Yes."
Looking for a silver lining, they said higher house prices may prompt more people to list their properties this year and next, but the better the overall economy, the more likely mortgage rates will rise.
The negative vibes picked up in MNI's own survey of real estate agents around the country tended to confirm Yun's view. They told MNI's Claudia Hirsch's, for her Reality Check series last week, that the tight inventory of the past year means would-be sellers fear they will not be able to find a replacement home so they stay on the sidelines. The harsh weather, they said, trimmed closings in March because listings and house hunting were down in January and February.
Fannie Mae, in its updated outlook Monday, said it "downgraded our housing forecast slightly due to a lackluster sales picture, but the recent loss of momentum is likely a temporary one."
U.S. March housing starts data reported by the Commerce Department last week disappointed, showing only a modest rebound from the winter and then a plateau. They were up 2.8% to an annual rate of 946,000 units, and permits posted a 2.4% correction to 990,000