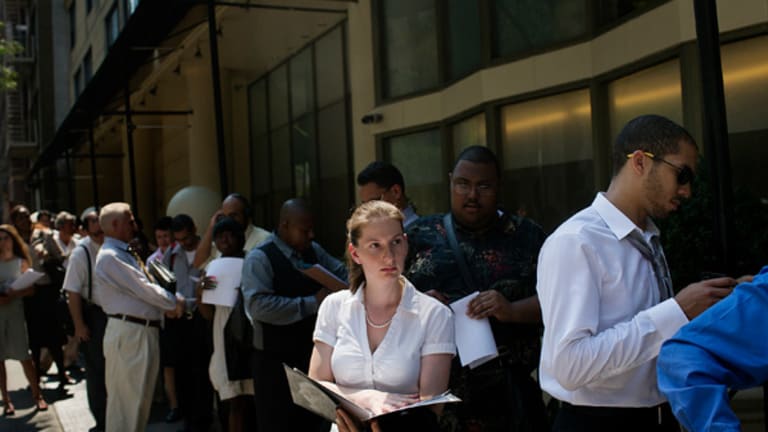 Europe to Drive Markets in Coming Week
Investors might want to tread carefully next week as uncertainty in Europe continues to fuel volatility.
NEW YORK (
) -- About the only solid prediction to be made for next week's market action is that more volatility lies ahead. At least until Wall Street (and the rest of the world) gets clarity about Greece.
Art Cashin, the director of floor trading at UBS, is calling for a "massive rally" around the middle of the week, but plenty of investors are less bullish. If European concerns get in the way, all bets are off. The market can turn into a minefield overnight, and investors have retreated to avoid getting clobbered by surprises.
"We're kind of cautious and are not looking for a rally," says David Lefkowitz, senior equity strategist at UBS.
Lefkowitz isn't alone. Mark Arbeter, chief technical analyst at Standard & Poor's
: "We think that the stock market is breaking down in what could be a very nasty prelude to the fourth quarter. It appears that the next wave down has begun in earnest, and we recommend extreme caution at this point. Many indices have broken down out of rising flags and/or bearish wedges, and we do not think it will be long before the August lows get taken out."
> > Bull or Bear? Vote in Our Poll
Next week brings both the end of the month and the end of the quarter, so there's the potential for some window dressing, though not much since September is turning out just as bad as August. With few signs that U.S. economic data will be able to provide a positive catalyst, stocks could limp along until October when corporate earnings arrive. However, it's hard to be too bullish about the potential for blowout profits, given recent headlines.
Already some cracks are starting to show, with
FedEx
(FDX) - Get FedEx Corporation Report
,
Viacom
(VIA) - Get Via Renewables Inc. Report
, and coal company
Alpha Natural Resources
(ANR)
all trimming their expectations this past week. The major exception was
Nike
, which delivered a strong report and orders outlook.
"I'm concerned that this is just the beginnings of an earnings reduction cycle," says Lefkowitz of UBS. If that is the case, "It will be hard for the market to sustain a rally," he adds.
Strategists who say the pendulum should start swinging toward gains are more optimistic that eurozone policymakers are making progress in their efforts to resolve the region's debt crisis. "We've been getting good conversation" from European officials, says Marc Pado, U.S. market strategist at Cantor Fitzgerald.
Pado says that after the past week's
, the bloodletting may be over.
"Next week, we'll see consolidation and hopefully move to the middle to upper half of the 1120 to 1220 range on the S&P 500," he says. However, Pado notes that investors will only move into economically sensitive groups if October's earnings announcements provide a wake-up call for opportunists. In short, he says, "the real transition happens the week after the next."
The IMF's policy-setting panel Saturday
issued a statement pledging decisive and coordinated action
in addressing the crisis, but the statement lacked specifics.
Investors want to see a multiyear plan to fund and recapitalize European banks. Germany's parliament is expected to vote on expanding the European Financial Stability Facility, the eurozone's bailout fund, on Thursday. "While both
Germany and Finland are likely to pass the measures, failure would undoubtedly add to concerns about the long-term future of the eurozone," according to a report by
Capital Economics
.
Uncertainty over Greece's future is the most immediate question looming over the market. It remains to be seen whether Greece's commitment to cut public sector workers and pension payments will persuade its
troika
of creditors to hand over the country's next loan injection. The next meeting between eurozone finance ministers isn't scheduled until Oct. 3, so investors still have some waiting to do.
A handful of investors are already calling for the country to default, arguing that it's better to take a one-time punch from the collapse than it is to deal with a long drawn-out downward spiral that ends the same way. It's a pick-your-poison kind of scenario. Meanwhile, the BRIC -- Brazil, Russia, India and China -- nations are still flirting around the sidelines of Europe's crisis. There's always the possibility that leaders there could make a move, too.
On the U.S. economic docket, next week brings several regional manufacturing reports, including reads from Chicago, Texas and Wisconsin. All of these have become increasingly important as investors are eager to get a real-time snapshot of the economy.
Weekly unemployment claims on Thursday also have potential to move the markets, as investors are a bit nervous that claims have fallen short of expectations recently. Similarly, the consumer sentiment index from the University of Michigan had a poor reading in its last round. A small reversal of its August drop would bring about some relief.
Other economic data on tap includes new-home sales data for August on Monday, durable goods orders for August on Wednesday, the government's estimate on second-quarter GDP growth on Thursday, and personal income and spending data, also for August, on Friday.
Research firm
Capital Economics
sums up its expectations: "We expect to learn that durable goods orders continued to expand strongly in August, helped by a rebound in defense orders and bookings for commercial aircraft. The rest of the incoming data is expected to be weak, however, with new home sales falling last month and personal income and spending held back by the weakness in the labor market."
On the corporate front, next week will see a handful of key earnings reports. As we delve deeper into preannouncement season, comments from companies at conferences could help set a tone for what's to come.
Worthy of note are results from
Walgreen Company
(WAG)
and electronic manufacturing service company
Jabil Circuit
on Tuesday. Semiconductor maker
Micron Technology
(MU) - Get Micron Technology Inc. Report
,
Darden Restaurants
(DRI) - Get Darden Restaurants Inc. Report
, which owns Red Lobster and Olive Garden; and
Family Dollar Stores
(FDO)
, which has done well for itself amid the economic slowdown, report Wednesday.
Overall, investors are overwhelmingly focused on headlines from Europe. The political posturing in Washington and the lack of commitment from eurozone leaders to commit to a backstop remain a massive blockade for positive upside in the market.
Investors likely haven't seen the end of their pains yet, and there's a strong case to be made that things get worse before they get better. And with the
VIX
, Wall Street's so-called fear gauge, back above 40 again, the lone promise to be made about the trading is that it's sure to be a bumpy ride.
-- Written by Chao Deng in New York.
>To contact the writer of this article, click here:
Chao Deng
.
>To follow the writer on Twitter, go to:
@chao_deng
>To submit a news tip, send an email to:
.
Disclosure: TheStreet's editorial policy prohibits staff editors, reporters and analysts from holding positions in any individual stocks.