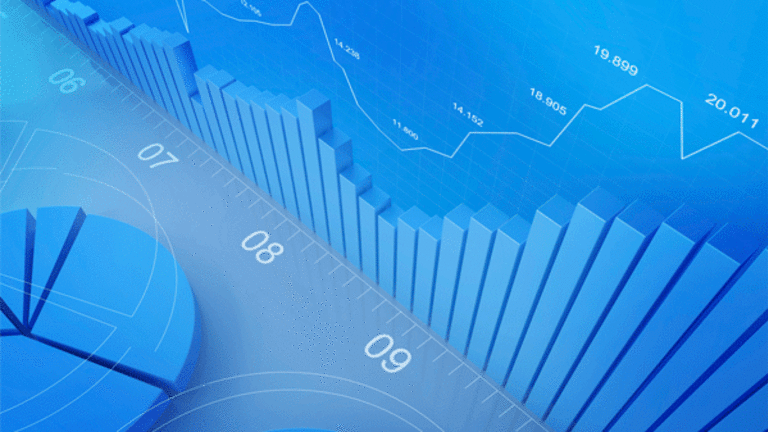 Publish date:
Economy Unravels Amid Debt-Ceiling Circus
As Americans focus on the standoff in Congress, the economy may be headed toward another recession.
As Americans focus on the standoff in Congress, the economy may be headed toward another recession.
BOSTON (TheStreet) -- While Americans are focused on the impasse in Congress that has turned the budget-making process into an international crisis, the nation's already-fragile economy may be heading toward another recession.
As an example of how bad things are, the Commerce Department yesterday said gross domestic product (GDP) growth -- a measure of all goods and services produced in the U.S. -- rose at a meager 1.3% percent annual rate in the second quarter, well below economists' projected 1.8% growth. A year ago, the economy expanded 3.8%.
Meanwhile, Republicans and Democrats are still at odds over budget cuts to make before raising the $14.3 trillion debt ceiling. There was no new agreement heading into this weekend, and President Barack Obama pleaded with Congress to work out a compromise. The standoff, viewed as largely partisan, may dent consumer confidence even more, economists said.
That's troubling because consumer spending, which makes up about 70% of GDP, was already a big part of the underperformance last quarter. It fell to a 0.1% rate of growth, the weakest since the recession ended two years ago.
Mark Zandi, chief economist for Moody's Analytics, now projects that GDP will end 2012 almost $75 billion lower than previously projected, which is almost half a percentage point of GDP, and that's due largely to expected consumer-spending cutbacks.
Contributing to skepticism about the government's ability to accurately monitor the economy, the Commerce Department yesterday dramatically cut its revised GDP growth measurement for the first quarter to 0.4% from its previously reported 1.9% and then cut the growth rate for the fourth quarter of 2010 to 2.3% from its previous 3.1% estimate.
And on top of that, the government department now says it recalculated data from the 2007-2009 recession and found that the economic decline was much worse than it had previously reported, with economic output declining by 5.1% instead of the reported 4.1% in the period.
Scott Brown, chief economist at Raymond James in St. Petersburg, Fla., said the revisions are a "real shock" because the economy clearly has a lot less momentum than the nation was led to believe. "So, obviously, it's a big concern, and then we have this nonsense on the debt-ceiling issue, which is totally unnecessary but it has created a crisis that we're seeing the economic implications of now."
Paul Larson, an equities market analyst for Morningstar, said the lower GDP numbers are especially disappointing given that "in the first quarter we were in the heart of QE2
the government's economy-boosting program and there were still some remnants of the stimulus spending" from last year that was also aimed at boosting economic growth.
"To have this low rate of growth with this sort of government spending going on, which it now looks like we probably can't afford, is pretty disappointing," said Larson.
Indicative of investors' concerns, Brown said people are taking money out of money market funds, which are typically backed by Treasuries and agency debt from Fannie Mae and Freddie Mac, and putting it into cash, since they are concerned about the rates they'll get if Treasuries get downgraded if Congress fails to reach an accord on the debt ceiling by its deadline of Aug. 2.
A credit-rating downgrade of Treasuries will also impact thousands of municipal bonds as well, because their rates are tied to Treasuries, which means already cash-strapped states and cities will have to pay more in interest on their debt.
The high rate of unemployment remains another major problem. Government statistics put it at 9.2%, and although new claims were reported down slightly in the week ended July 23, the figure doesn't include people who have exhausted their claims and fallen off the unemployment rolls and have given up looking for work or are working part time and want to work full time.
Zandi wrote in a July 11 research note that "June's dismal employment report highlights the severity of the current economic slowdown. Job growth has all but stalled, and unemployment is inching higher again. With so many idle U.S. workers, wages are barely growing."
Brown said that one of the contributors to the strong corporate profits seen in the first half of this year is management's ability to keep a lid on labor costs.
Larson said that, conversely, "from a corporate perspective, there's not much to complain about because they're in relatively healthy financial condition."
He said most major firms' cash holdings are at or near all-time highs, and corporate profit margins are also close to all-time bests. "There are really no signs of material economic weakness in the earnings we've seen in the second quarter."
But Zandi notes rather ominously in his report that "the odds of a new recession in the next year have risen to one in four. U.S. sentiment is extraordinarily fragile; it is not hard to envisage consumers pulling back and businesses cutting payrolls if anything else goes wrong.
"A failure by lawmakers to quickly raise the debt ceiling and agree on a deficit-reduction strategy certainly qualifies, as does a near-term Greek default or a bumpy landing in China," said Zandi.
Investors are seeking safe-harbor investments to avoid the volatility that the debt-ceiling crisis has caused and to avoid a market crash if there is no resolution from Congress.
Morningstar's Larson said gold is a popular choice for investors now, although it has no real economic utility, but investors are also investing in the currencies of triple-A rated countries such as Switzerland, Canada, New Zealand and Australia.
He cited two health-care stocks as relatively solid choices in the current turmoil because they are relatively "economic insensitive" as necessities. They are the drug makers
Abbott Laboratories
(ABT) - Get Report
and
Pfizer
(PFE) - Get Report
.
Larson said Pfizer is going to have to deal with the loss of its top money-making drug Lipitor, which faces patent expiration later this year. "But if you look beyond that, the company said it expects to earn above $2 a share in 2012 and it's trading at just over $19 per share, and has a 4.13% dividend yield.
Another stock that should weather the economic turmoil in good shape, he said, is
Exelon
(EXC) - Get Report
, a diversified electric power producer, and the largest nuclear power producer in the U.S.
Larson said Exelon should benefit from steadily rising energy costs. It is trading at a relatively cheap 14 times forward earnings estimates. "We think it's worth $58 per share" and it's now trading around $44 and has a dividend yield of 4.7%.
Disclosure: TheStreet's editorial policy prohibits staff editors and reporters from holding positions in any individual stocks.