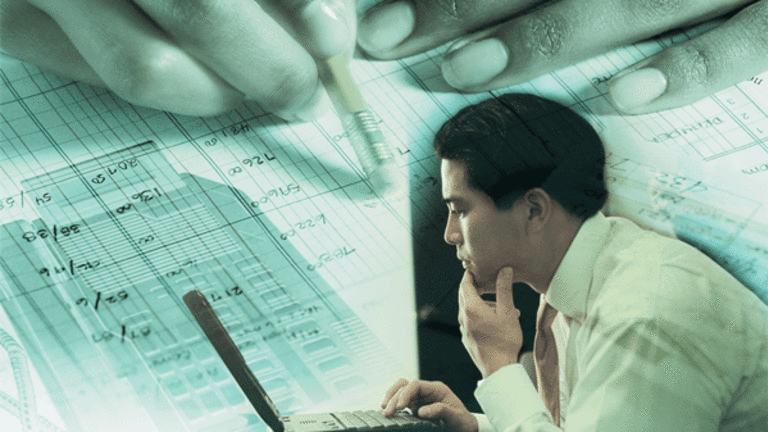 Don't Write Off Treasury Bonds
Sure, Treasury bonds have soared over the past year. But they still provide useful portfolio diversification.
NEW YORK (
) -- At a time when stocks have been struggling, Treasury bonds have staged a massive rally.
During the past 12 months, long government funds have returned 32.4%, according to Morningstar.
Much of the big gains can be traced to panicked fund shareholders who have been dumping stock funds and seeking security in bonds.
During the past year, investors withdrew $133 billion from stock funds and invested $200 billion in bond funds.
For months, plenty of fund portfolio managers have warned that high-quality bonds have gotten too rich.
As prices rose, yields sank. In the past year, the yield on 10-year Treasuries fell from 3.05% to a record low of 1.65%. Soon enough, Treasuries and other government issues will come crashing back to earth, the managers warn.
Should you start dumping bonds?
No, says David Darst, chief investment strategist of
Morgan Stanley Smith Barney
.
Treasuries and other high-quality bonds can provide important protection at a time when
markets are full of uncertainty
, says Darst.
In his model portfolio for investors who can tolerate moderate risk, he has 56% of assets in investment-grade bonds.
"Government bonds give you diversification that you can't get in other ways," Darst says.
In recent years, few assets have provided protection when stocks fell, Darst says. During the downturn of 2008 and late last summer, most kinds of stocks and corporate bonds sank at once. But Treasuries have
when stocks fell.
While many analysts worry that government issues have become risky, there is good reason to think that the highest-quality bonds will continue to provide diversification, says Richard Bernstein, portfolio manager of
Eaton Vance Richard Bernstein All Asset Strategy
(EARAX) - Get Eaton Vance RichBern AllAsset Str A Report
.
Bernstein is free to invest anywhere in the world, but he currently has 30% of assets in Treasuries.
"Treasuries bailed you out in 2008, and they bailed you out last summer," says Bernstein. "But people refuse to believe in Treasuries."
Searching for the best diversifiers, Bernstein tracks the correlations of different asset classes with the
S&P 500
. When two assets have 100% correlation, they move in lockstep. When the correlation is -100%, the assets move in opposite directions. For effective diversification, Bernstein aims to hold assets with low or negative correlations.
Over the years the correlations have changed, Bernstein says.
Early in this decade many assets could diversify stock portfolios. Investments with low correlations to the S&P 500 included long Treasuries, hedge funds, and emerging-market equities. Gold and commodities had negative correlations.
Then the mood of the markets began shifting around 2005. When investors dumped S&P 500 stocks, they also sold most investments. Gold and commodities began to post positive correlations. The correlations for hedge funds and emerging-market stocks topped 90%. But the correlation of Treasuries dropped deeply into negative territory and has stayed there.
Since the
, Treasuries have risen nearly every time that stocks have declined. This has occurred because of what Wall Street calls risk-off trading. Whenever investors become nervous about Spanish debt or gridlock in Washington, they sell all kinds of risky stocks and head for the safety of Treasuries.
Bernstein doesn't foresee a lack of demand for Treasuries any time soon. He says that investors have been buying U.S. government bonds because Treasuries have looked safer than assets in Europe or Asia.
Bernstein says that the U.S. assets are likely to gain even more favor as the economy continues to grow slowly while
.
"We will see an upward valuation of U.S. assets as investors recognize that they have underestimated the risk outside the United States," he says.
Bernstein is particularly wary of the emerging markets. He says that the rapid growth in China and other developing countries has been fueled by excessive debt. Bernstein says that defaults are rising in emerging markets.
"In a couple quarters, we will see that bank balance sheets in the emerging markets are not as strong as people thought," he says.
For protection, Bernstein is emphasizing Treasuries and U.S. stocks. By holding a broad collection, he hopes to withstand the dangers that the markets present.
Stan Luxenberg is a freelance writer specializing in mutual funds and investing. He was executive editor of Individual Investor magazine.