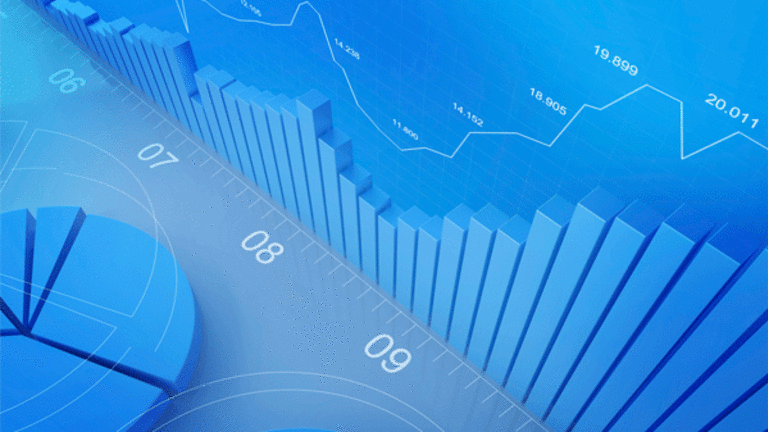 Congress in a Bind Over the Bailout
Understandably, lawmakers want to take their time before committing to the $700 billion rescue package, but Wall Street is in need of a swift resolution.
You can find more stories like this in our On the Brink series.
While Wall Street expressed concern about Congress dragging its feet on a large and costly rescue plan for the banking industry, some type of solution is likely to be detailed in a matter of days, some market watchers believe.
All eyes were glued to Congressional hearings on Tuesday and Wednesday as the country's top financial regulators were grilled by lawmakers about their $700 billion
proposal. Treasury Secretary Henry Paulson and
Federal Reserve
Chairman Ben Bernanke faced tough questions and sharp attacks about the wisdom of the plan and how it will help American taxpayers.
Members of Congress implied that a bill would not be passed without significant changes. Some want guaranteed benefits for taxpayers who are footing the bill, while others insist on punishments for the banks and executives whose decisions created the crisis.
Cramer: Goldman Would've Failed
var config = new Array(); config<BRACKET>"videoId"</BRACKET> = 1814248088; config<BRACKET>"playerTag"</BRACKET> = "TSCM Embedded Video Player"; config<BRACKET>"autoStart"</BRACKET> = false; config<BRACKET>"preloadBackColor"</BRACKET> = "#FFFFFF"; config<BRACKET>"useOverlayMenu"</BRACKET> = "false"; config<BRACKET>"width"</BRACKET> = 265; config<BRACKET>"height"</BRACKET> = 255; config<BRACKET>"playerId"</BRACKET> = 1243645856; createExperience(config, 8);
The markets rallied as Paulson unveiled his plan on Thursday and predicted its hasty approval. But this week, investors sold off those stocks -- sending the
Dow Jones Industrial Average
down more than 530 points so far this week -- as the plan's passage seemed less certain. Credit markets also froze up again Tuesday amid the Congressional bickering.
How the ultimate measure will be structured and whether it will include provisions that Paulson and Bernanke oppose is not clear. However, Congressional leaders say they recognize the need to act quickly, and experts predict at least a temporary solution to emerge within a week or so. At least one prominent investor --
-- is placing a big bet that they will.
"If I didn't think the government was going to act, I would not be doing anything this week. I might be trying to undo things this week," Buffett said on
CNBC
Wednesday morning, explaining the timing and rationale for
Berkshire Hathaway's
$5 billion investment in
Goldman Sachs
(GS) - Get Goldman Sachs Group, Inc. (GS) Report
. "I am, to some extent, betting on the fact that the government will do the rational thing here and act promptly."
Several lawmakers indicated that Paulson, Bernanke and Wall Street firms were foolhardy to think they could waltz over to Capitol Hill and receive a giant blank check to buy banks' troubled assets at their discretion. (One Texas lawmaker asserted on Tuesday that Congress wouldn't "move overnight," adding that the "idea that we would approve this $700 billion bailout today or tomorrow is injudicious.")
But according to several experts, that type of talk is simply jawboning. Congress is putting on a show for constituents, they say, to prove that members will not simply rubber-stamp yet another costly, bad idea. While most agree that the plan has merit to stabilize the markets, and ultimately help the average American, it has few tangible benefits to public that can be simply explained.
"They need to do something fast, but they also need to balance public perception of what they're doing," says Paul Larson, equities strategist and editor of Morningstar's StockInvestor. "The public may not necessarily like the bailout plan, and therefore Congress doesn't want to act immediately because it will seem like they're just going along with the Bush administration, which is very unpopular right now."
Nonetheless, Larson believes the plan will be approved quickly with few major changes because "I don't think anyone on Capitol Hill would want to be responsible for the second coming of the Great Depression."
Alice Rivlin, an economist at the Brookings Institution, the first director of the Congressional Budget Office and a former Fed governor, says Congress is just doing what it must do before approving such a significant measure -- debating it. She predicts a quick approval, but says the three-page proposal, which was big on requests, but brief on details, will likely face some changes.
"Paulson was a dealmaker. This was his opening offer," says Rivlin. "He should have expected that Congress would come back and say we need more details, we need more oversight, we need to know how the taxpayer is going to benefit."
Rivlin notes that the proposal is "a hard sell" to constituents who are angry that the cost of poor decisions by companies and their well-paid executives will come out of their pockets.
However, examining the mistakes that led up to the current crisis, and making repairs to the regulatory structure, will take a lot more time than the markets can afford.
"I don't know if Congress fully realizes that we cannot be wasting time placing blame," says Greg Womack of Womack Investment Advisors. "Because we need a significant plan of action that can bring stability to the financial markets."
Special interests are lobbying Congress from both ends, demanding either quick passage or dramatic change. Banking and mortgage-lending groups are pushing for a fast move to help the industry, while a coalition of labor and consumer-rights groups wrote a letter to Congress demanding that tighter oversight and taxpayer protections be included in the bill.
"If American taxpayers are asked to bail out the financial industry, at the very least, we deserve to know how our hard-earned money will be spent," Robert Borosage , co-director of the Campaign for America's Future, said in a statement. The group includes representatives from the AFL-CIO, United Steelworkers and the Center for American Progress, among others.
On the other hand, the Mortgage Bankers Association asked that Congress not include a proposal that would allow bankruptcy judges to alter mortgage terms.
"MBA supports the effort to pass this legislation quickly, but opposes adding unrelated proposals to this bill," Chief Operating Officer John Courson said in a letter to legislators.