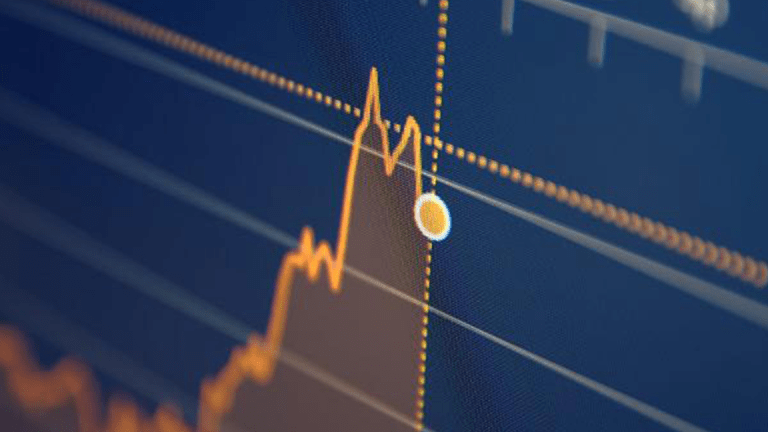 Bond Yields Surge as Investors Anticipate Rate Hikes Following Inflation Uptick
The Consumer Price Index rose 0.5% in January, its strongest monthly increase in a year.
Bond yields were throttling higher again Wednesday, Feb. 14, as investors digested a larger-than-expected uptick in inflation last month.
In late afternoon trading, the 10-year Treasury note was yielding 2.914%, its highest level since Jan. 10, 2014, when the 10-year note yielded 2.968%. The 10-year yield most recently broke above 2.9% on Monday, Feb. 12.
In the last five years, the yield on the benchmark 10-year note has only broken through 3% twice, on Dec. 27, 2013 and Jan. 3, 2014.
Yields were surging as investors priced in an uptick in inflation larger than Wall Street expected. According to data released early Wednesday, the Consumer Price Index rose 0.5% in January, topping expectations of a 0.3% gain and registering its strongest monthly increase since January 2017. Core consumer prices in January rose 0.3%, the most on a monthly basis since March 2005.
Rising inflation suggests that the Federal Reserve under new chairman Jerome Powell might pick up the pace of rate hikes. The Fed has forecast three rate increases for this year and another three for the following year, but economists have begun questioning whether an added hike might be in the cards.
Despite the rally in bond yields, stocks held onto gains. The Dow was higher 1.04%, the S&P 500 increased 1.33% and the Nasdaq was climbing 1.81%.